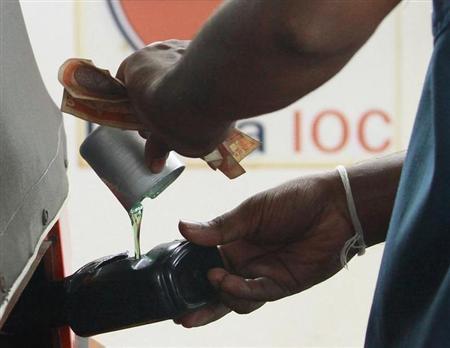 The Union Cabinet on Wednesday approved proposals to divest its 5 per cent stake in state-owned NTPC and 10 per cent in Indian Oil (IOC), which may fetch the government over Rs 13,000 crore (Rs 130 billion) at current market price.
"The Cabinet has approved 5 per cent disinvestment in NTPC and 10 per cent in Indian Oil Corporation (IOC)," a source said after the Cabinet meeting here. According to BSE data, the market capitalisation of NTPC stood at Rs 1,11,313.77 crore (Rs 1,113.13 billion) while that of IOC was Rs 79,321.21 crore or Rs 793 billion as of today.
The proposed share sale of 5 per cent in NTPC would fetch the government Rs 5,565 crore or Rs 56.65 billion while that of 10 per cent in IOC would bring in Rs 7,932 crore or Rs 79.32 billion.
Thus, the stake sale in both companies would help the government mop up over Rs 13,000 crore or Rs 130 billion.
The government holds 74.96 per cent in NTPC and 68.57 per cent in IOC, according to the BSE data.
The government has budgeted to raise Rs 41,000 crore or Rs 410 billion through PSU stake sale in the current fiscal and another Rs 28,500 crore or Rs 285 billion through strategic stake sales.
NTPC was trading down 4.28 per cent at Rs 135.45 and IOC fell 1.79 per cent to Rs 326.85 at noon.