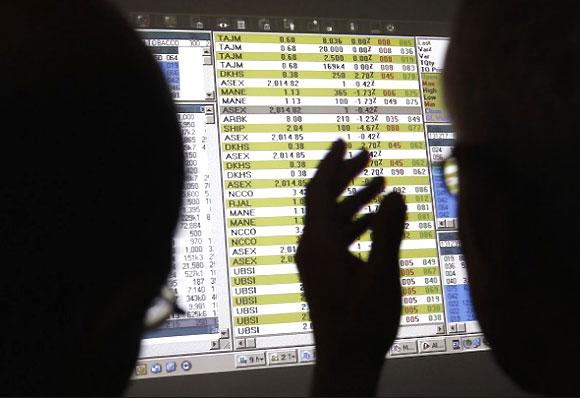 In a fresh development in NSEL's Rs 5,600 crore (Rs 56 billion) scam, the Enforcement Directorate (ED) on Monday registered a preliminary inquiry into the payment crisis, suspecting large-scale money laundering in the beleaguered spot exchange, a senior official said.
"We have registered a preliminary inquiry into the NSEL scam as we strongly suspect money laundering," the official said.
The ED is the designate central agency to probe economic offences, such as money laundering and foreign exchange violation cases under the Prevention of Money Laundering Act (PMLA), 2002.
A FIR was filed on September 30 by EOW against Jignesh Shah, Chairman and Managing Director of Financial Technologies (FT), and Joseph Massey, Managing Director and CEO of MCX Stock Exchange, which is promoted by FT, and other promoters, directors and defaulters.
All of them were charged with cheating, forgery, breach of trust and criminal conspiracy, among others, in connection with the payment crisis at the National Spot Exchange (NSEL), promoted by Shah-led Financial Technologies.
The next day the Central Bureau of Investigation (CBI) had registered a preliminary inquiry to look into all aspects of the scam comprehensively.
NSEL has been facing problems in settling Rs 5,600 crore dues of 148 members/brokers, representing 13,000 investor-clients, after it suspended trade on July 31 on government's direction.
Last week, Mumbai police had arrested two persons in connection with the scam. On October 9, police arrested Amit Mukherjee, assistant vice-president of the exchange and next day arrested Jay Bahukhundi, a former assistant vice-president and in-charge of know your customer (KYC) department that is tasked with verification of borrowing companies and investors etc at NSEL.
Meanwhile, EOW officials today recorded the statement of B D Pawar, one of the directors of the crisis-hit NSEL, a police official said. Among the 74 people summoned for questioning, so far 41 have appeared before the investigators, while the remaining have sought more time to show up, the official said.
Last week, the EOW had also written to Mumbai city collector as well as Mumbai suburban collector, seeking permission to invoke Maharashtra Protection of Interests of Depositors Act, popularly known as MPID Act 1999, in the case.
"We are awaiting response from both the collectors," the officer added. Meanwhile, a high level meeting between EOW and Forward Markets Commission (FMC) officials was today held against the backdrop of last week's Bombay High Court directions that the regulator of Commodities, to monitor paired and e-series bullion contracts traded at the crises-ridden National Spot Exchange Ltd (NSEL).
The e-series contracts is a unique market segment, which functions like the cash segment in equities, but offers commodities in the demat form in smaller denominations. NSEL was offering spot as well as E-series contracts, which were subsequently banned by the government.
Paired contracts are those where borrowers sell commodities on the exchange to investors while simultaneously agreeing to buy them back after a stipulated period.
The officer said the EOW would submit an action taken report against NSEL, its associates and its directors by October 18 before the High Court.
According to sources, Jignesh Shah and top defaulters had met recently when the defaulters had assured to make their payments the spot exchange.