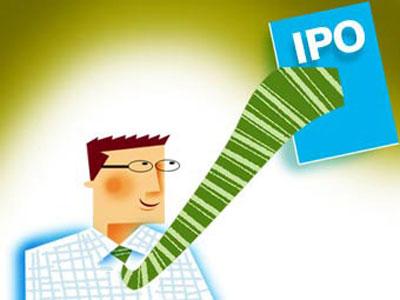 The bourse's valuations may get a boost, as it gets set for its OFS of about Rs 10,000 crore.
The stellar debut by Asia's oldest bourse, BSE, may augur well for the upcoming IPO of the National Stock Exchange of India and boost its valuations as investors repose their faith in the exchange business.
"This will work in the favour of NSE," said Dara Kalyaniwala, VP-investment banking, Prabhudas Lilladher. "The merchant bankers pricing and marketing the issue will be guided by the response given to a company in a similar line of business (in this case BSE)."
Last week BSE listed at a 34 per cent premium to its issue price of Rs 806. The bourse's IPO had got subscribed more than 50 times the number of shares on offer.
NSE's IPO will be an offer for sale (OFS) of 111.4 million equity shares, 22.5 per cent of the exchange's post offer paid-up equity capital. At an expected valuation of Rs 40,000-45,000 crore, the issue size is expected to be close to 10,000 crore, the highest since the Coal India IPO of Rs 15,000 crore in 2010.
A few months back, Mauritius-based Veracity Investments had acquired a stake of five per cent in NSE from State Bank of India for Rs 911 crore, valuing the exchange at Rs 18,200 crore.
The exchange has more than 80 per cent market share in the cash market and enjoys a virtual monopoly in the derivatives segment.
"BSE is currently trading at an annualised price to earnings multiple of 35 based on current year's half-yearly earnings; NSE will trade at a PE higher than this," said G Chokkalingam, founder, Equinomics Research and Advisory.
India's first listed exchange, Multi Commodity Exchange, had debuted at a PE of 37 and is now trading at 44 times its trailing one-year PE. Most overseas exchanges are trading at a PE of between 22 and 30, with LSE and Hong Kong Exchanges & Clearing quoting a significant premium.
On the flip side, experts believe that the exchange may come under pressure to price its shares competitively to ensure there are sizeable listing gains to match that of the BSE.
While under-pricing the issue may ensure high listing gains, doing so will not be looked favourably by shareholders exiting the bourse in the offer for sale. Not leaving enough money on the table, on the other hand, can put off new investors.
"Pricing will be a fine balancing act. NSE should be satisfied with listing gains of 10-15 per cent rather than aim for a blockbuster listing, with gains of 40-50 per cent on day one," observed Kalyaniwala.
About 27 investors, including SAIF Investments, GAGIL FDI, Tiger Global Five Holdings, Norwest Venture Partners, Citigroup Strategic Holdings, SBI, SBI Capital, IFCI and Bajaj Holdings, will be selling their shares through the NSE IPO.
The exchange, which is awaiting regulatory nod for its IPO, has recently come under the scanner of market regulator Securities and Exchange Board of India (Sebi) for providing unfair access to some brokers on its algorithmic trading platform.
The regulator is examining a forensic audit report submitted by Deloitte India, a consultancy. It is unclear if this will have a bearing on the valuations.