NPCI has launched several consumer friendly systems including one that allows users to transfer money to people over mobile phones across India.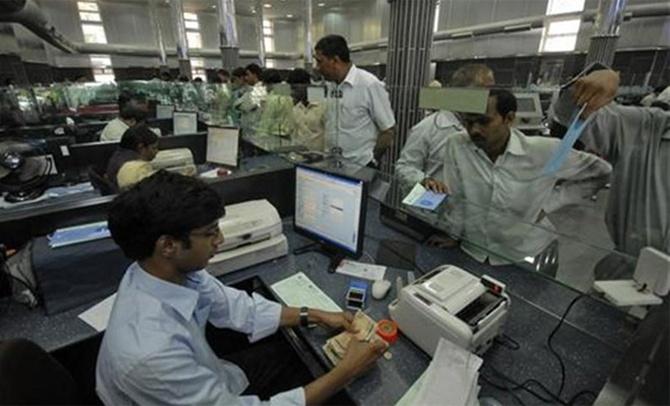 "If the US can have seven large banks and 10,000 other banks, why can't India sustain 200 banks?" asks A P Hota, chief executive and managing director of National Payments Corporation of India (NPCI).

"There is money for everyone. One thing going for India is that our per capita income level is growing and we will see more banking services being used by people."
The Reserve Bank of India (RBI) recently gave licences to 21 banks - 10 payments banks and 11 small finance banks. Each of them would look at leveraging technology to provide better service to customers.
Hota said the 21 new licencees could potentially changing banking in the country.
India has added 148 million accounts in the past year through the Pradhan Mantri Jan Dhan Yojana, bringing more people into the banking stream.
More banks means more competition. NPCI plays a crucial role of enabling banks - regional, national and global - and their payment systems to talk to each other using common technology standards so that consumers can transact without any hassles.
For instance, its immediate payment service (IMPS) allows users to transfer money to people over mobile phones across India.
NPCI plans to launch unified payment interface (UPI), a technology protocol that would allow users of mobile wallet to transfer money to any another wallet, in December.
Hota says traditional banks are no longer traditional. "Ten years ago, you could say private banks are techno savvy and PSU (public sector undertaking) banks are falling behind. Today, there is no difference in services between them for a common man."
Hota says the new-generation banks and wallets would actually help more users come on the banking platform, which in turn will help traditional banks as they maintain accounts with them.
"It is a win-win situation for banks as well as customers. There will be loss of revenue when business goes to alternate channels, but the revenue pressure will actually help serve the customer better and in turn, retain them," he says.
NPCI was started in 2009 with RBI mandate to enable banks to use technology standards so that customers get easy access to banking.
Among other things, it handles cheque clearance, which is showing a decline in India as electronic payments increase; ATM switch network to ensure any person can withdraw cash from any of the 210,000 ATMs; and launched Rupay, the card system that competes with Visa and MasterCard.
"NPCI is one of the crown jewels of India. It is an organisation as old as UIDAI (Unique Identification Authority of India) and it runs India's retail network, and launched Rupay and Aadhaar-based payments used as the backbone for LPG (liquefied petroleum gas) subsidies," says Infosys co-founder and former UIDAI chairman Nandan Nilekani, who is an advisor to NPCI.
Hota, who started with a team of nine people, has now built strength of 600 engineers and banking standards professionals to run India's retail banking backbone.
Around 200 consultants from firms such as Wipro, IBM and Tata Consultancy Services work as contractors at NPCI. "We set the standards, get business rules, build the solution or buy solutions and customise for our requirement," he says.