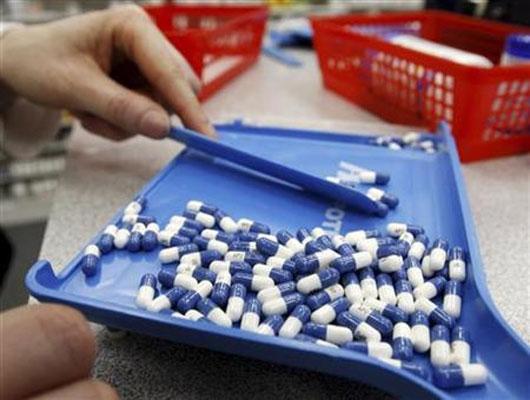 Equated monthly instalments (EMIs) had so far brought you closer to your dream house, automobile, foreign travel, higher education and consumer goods — from air-conditioners to plasma TV.
Now, it is also going to play a role in providing you timely health care and, perhaps, extending the longevity of those unable to pay for expensive life-saving drugs or medical procedures in one go.
In fact, EMIs are turning out to be an effective marketing tool for pharmaceutical companies and medical device manufacturers looking to sell their expensive products.
Many leading firms are joining hands with financial institutions to enable consumers to avail of short-term loans or pay in instalments for expensive medicines and medical devices like stents and heart valves.
For instance, the Indian subsidiary of US-based Merck & Co recently floated its project Sambhav in Punjab for its product Interferon, a drug used in treatment of Hepatitis C.
The drug maker has partnered with a financial credit company in this project to offer financial assistance to the patients at no extra charge.
"MSD (Merck Sharp & Dohme) India, in an effort to increase awareness about Hepatitis C and remove barriers to its treatment, has initiated Project Sambhav, a pilot project in Punjab.
The salient features of the programme include disease management support — from disease awareness to treatment and rural financial inclusion — extending reach to rural communities, including those without prior banking exposure," a spokesperson for MSD said.
According to a source, the project, currently on a pilot basis, could be expanded to include other products under similar schemes in future.
The company did not respond to specific queries on the project's expansion.
Another leading health care company, Medtronic, which develops and manufactures medical devices to treat chronic diseases, has partnered with Maitrika Foundation for its 'Healthy Heart for All' programme, which offers all Medtronic heart devices, such as stents, implantable pacemakers, cathode ray tubes and even complex devices like heart valves and implantable cardioverter-defibrillator, on EMIs.
According to a Medtronic spokesperson, if a patient is prescribed a therapy or a device and does not have liquid cash available, financial assistance of up to 85 per cent of the device's cost can be provided under the scheme.
The company offers zero per cent interest scheme with easy payback option within six months. Long-term EMI facilities, for up to five years, are also available.