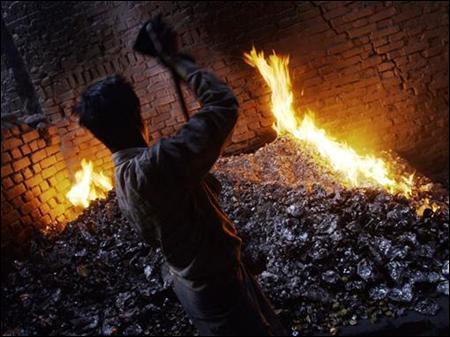 After the threat of a downgrade by credit rating agency Moody's, aluminum product maker Novelis is facing a new crisis.
Trade unions of the Aditya Birla Group company have alleged the National Labor Relations Board (NLRB), a US-based independent body, has charged it with violating laws after workers tried to form a union at its New York plant.
Novelis, which has other unfair labour practice charges pending before the NLRB, is accused of illegally threatening job losses, plant closure, wage reductions and with providing benefits to employees to dissuade them from joining the union, United Steelworkers.
In addition, the company is accused of manipulating documents to make it appear that the union was behind a plan to rescind those benefits.
With the NLRB order, the unit's 600 workers will now form a union and negotiate with the company, with United Steelworkers leading the talks.
The NLRB comments come within months of Moody's placing Novelis' debt under review for downgrade to a probable default rating.
On March 22, Moody's said Novelis' weak financial performance had led to deterioration in its debt profile.
Novelis is expected to come out with its March quarter earnings on Friday and a decision on its rating will follow soon after.
The labour trouble and falling financial metrics could lead to trouble for the Birla group as Hindalco bought Novelis for $6 billion in 2007 and is yet to reap dividends.
United Steelworkers' Director John Shinn said, "It is unfortunate that it has come to this but the company (Novelis) has proven it will stop at nothing to keep workers from gaining a voice on the job."
An email to Novelis and the Aditya Birla group went unanswered. United Steelworkers attorney Brad Manzolillo said because of the particularly "outrageous" behaviour of Novelis' management, the NLRB might compel it to recognise United Steelworkers as the bargaining representative of Novelis-Oswego employees without holding a new election.
"The NLRB only seeks these orders when an employer's illegal conduct is so egregious and extreme that it makes it impossible to have a fair election," Manzolillo said.