Quite a few large- and mid-cap stocks are yet to recover from the note ban, pharma, banking and rural demand-based industries among laggards.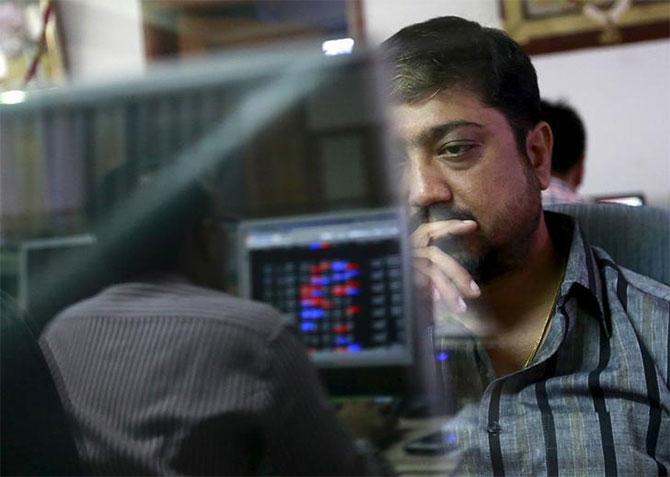 The S&P BSE Sensex may have recovered from demonetisation to touch a new high of 29,649 points recently, but quite a few large- and mid-cap stocks are yet to recover from the note ban.
Nearly 28% of the BSE 200 stocks trade below their November 8, 2016, levels. These include IDFC Bank, Dr Reddy's Laboratories, Reliance Communications, United Breweries, Amara Raja Batteries, CRISIL, Shriram City Union and Tata Motors, which are down 13-16% from November 8. Divi's Laboratories tops the list with losses of almost 50%.
The Sensex and the S&P BSE 200, on the other hand, are up 7-7.5% since November 8.
A sectoral analysis of under-performers indicates health care stocks account for the most losers and include Aurobindo Pharma, Alembic Pharmaceuticals, Wockhardt and Ajanta Pharma with losses of 5-10% from November 8.
The note ban coincided with election results in the US and Donald Trump assuming office as president. The US developments linger on health care and information technology (IT) stocks.
The next big bunch of laggards is financial companies like Muthoot Finance, Mahindra & Mahindra (M&M) Financial Services, South Indian Bank and Multi Commodities Exchange. These stocks are 2.5-8% below their pre-demonetisation levels. Despite the Bank Nifty scaling new highs, ICICI Bank is slightly lower than its pre-demonetisation price of Rs 283.
Stocks dependent on the rural economy like Emami, Dabur, GlaxoSmithKline Consumer, M&M, Ashok Leyland, Hero MotoCorp, Ambuja Cement and Berger Paints are also down 4-13%.
Deven Choksey, managing director of KR Choksey Investment Managers, said the recent churn in exchange traded fund (ETF) portfolios could also have resulted in a stock-specific rally.
A K Prabhakar, head of research, IDBI Capital, said the companies affected by the note ban might witness another round of weak earnings, the impact of which could linger on their stock prices.
The latest rally, which pushed the Nifty to test its all-time high of 9,160 points, was helped by 24 index stocks led by YES Bank, Maruti Suzuki, Bharat Petroleum, Zee Entertainment and Eicher Motors.
Laggards of the previous bull rally, which peaked in March 2015 - Reliance Industries, Tata Steel, GAIL and ITC -- have participated in the current rally. Earlier market favourites like State Bank of India, Bharti Airtel, Infosys, Tata Consultancy Services, Hindustan Unilever and NTPC have been relatively quiet in the current rally.
Nilesh Shah, managing director and chief executive officer, Envision Capital, said the fragmented earnings growth was restricting a secular bull rally. "We are still in single-digit earnings growth and that is holding back the market," he said.
Adding to dismal earnings growth is bloated market valuation. Against a historic long-term price-earnings multiple of 18x (trailing 12-month basis) the Nifty now trades at over 23.5x, leaving little room for broad-based price expansion.
For now, experts are betting on management commentary for 2017-18. But Shah said there were enough triggers for the market to correct. "Indian equities may participate in a global sell-off or weak management commentary could trigger one," he added.
Photograph: Danish Siddiqui/Reuters.