Sunday's settlement with farmers in Noida by the Noida Authority should help revive consumer confidence and sales of homes that had taken a knock after the protests in Greater Noida spilled over there.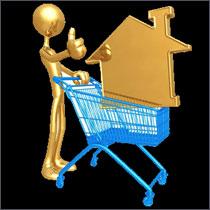 The farmers have agreed to call off their agitation.

"This will immediately restore consumer confidence in Noida," said Shakti Nath, CMD, Logix Group, which has eight residential and commercial projects there.

Following the news, buyers took the opportunity to check out projects sites in Noida, enquiries for which had fallen to a trickle, said brokers.

"In the past 15 days, several customers who had given us cheques had asked us to put them on hold. With the news coming on a weekend, many people turned up on Sunday," said Sunny Katyal, vice president, marketing, Investors Clinic, a real estate brokerage firm with a significant presence in Noida.

The settlement will provide relief to home buyers and builders on the Noida-Greater Noida Expressway and areas surrounding Sector 74 in Noida. Around 180,000 apartments are coming up in these two areas at an estimated cost of Rs 57,000 crore (Rs 570 billion).

Around 70 per of the stock on the Expressway and 50 per cent around sector 74 has been sold out, estimate experts.

While Noida Extension remains a concern, brokers expect sales to pick up in Noida within a month. As many as 54 villages in Noida decided to suspend their agitation over land acquisition-related issues.

The farmers promised not to disrupt work at any of the project sites. The agreement does not affect the fate of projects in Noida Extension, where negotiations are still on between farmers and the Greater Noida Authority.

As part of the settlement, the Authority will deliver five per cent of the developed plots to farmers in three months in lieu of their acquired land, resolve abadi land-related issues (farmers' settlement, which have also been acquired by the Authority in some cases and have to be reclaimed by farmers), besides other incentives.

Most of our demands have been accepted, including 10 per cent reservation for our children in schools. The Authority will come up with a scheme to allot 4,500 plots to farmers, to allot five per cent developed land," said farmer leader and spokesman of the 54-village Kisan
Sangharsh Samiti Mahesh Awana.
"We have been agitating since 1976. We have been knocking the doors of the courts for the past two years; mostly, the decisions went in Authority's favour. At best, we used to get a stay. The Kisan Sangarsh Samiti has been meeting the Authority every month for the last two years," said Awana.
The other problem relates to the farmers' abadi land. Though the farmers occupy the land, the title got transferred and was registered in the Authority's name when it acquired these. The Authority will now lease back these lands in the farmers' names.
The other issue relates to higher compensation, which the Authority has been saying is out of its purview and only the state government can decide. Farmers say they will continue with their demand for higher compensation.
"For land acquired between 1976 and 1997, we are seeking a rise in compensation from Rs 4 to Rs 28/sq m, and in some cases, from Rs 4 to Rs 100 /sq m," said Awana. Further, he says all subsequent land acquisition should be done at a price of Rs 5,000 a sq m, as with the new circle rate in Noida.
Noida Authority chairman Balwinder Kumar, however, said there's no scope for raising compensation and nor were there any talks on this.
"We have said that at an appropriate time, the state and the authority will consider the same," he said.
Tomorrow, the Authority will send out formal letters to the headmen of all 54 villages in Noida, giving them a written assurance of redressing their grievances within three months.
It also assured farmers that it would not plead against verdicts in any land and rehabilitation dispute.
It will regularise all abadi lands of villagers, even those that it had until now regarded as encroachments. Farmers awaiting allotment of compensatory plots for acquired abadi land will get these within three months.
"The farmers were very angry mainly because of the abadi dispute. We have managed to finally pacify them," Kumar said.
Among other things, the settlement entitles farmers to free outpatient treatment in government health institutions and 10 per cent reservation in educational institutions within the district, provided the same is guaranteed in the lease deed of their land.
For farmers whose land was acquired between 1976 and 1997, the Authority has agreed to launch special schemes to allot developed plots to them.