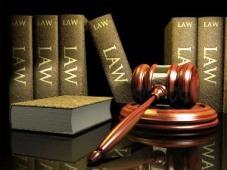 Members of Noida Extension Flat Buyers' Welfare Association are working day and night to file a petition in the Allahabad high court before July 21, when petitions of about 5 villages in the area are listed for hearing.

Farmers of these villages had filed a petition in the HC against the acquisition of their land by Noida Authority.

The Association would petition the HC to be made a party in the case and be heard before the court delivers its observation.

The July 21 hearing pertains to villages, including Bisrakh, Haibatpur and Ghangola.

Earlier, the Supreme Court had quashed the acquisition of about 155 hectares of land in Shahberi village of Noida after hearing farmers' petitions.

"While the judgement in Shahberi case has affected 5,000-6,000 flat buyers, the fate of almost 95,000 flat buyers depends on remaining Noida Extension scheme and properties under development," NEFBWA treasurer Rahul Sharma told Business Standard.

On Monday, the association held its first meeting in Noida to chart its future course
of action.
"About 2,000 flat buyers have already become our members and scores of others are joining us through online registration," Sharma informed.
Association president R P Tyagi was reportedly out of country and could not be contacted for his comments.
A similar petition is also listed for hearing on July 20, farmers counsel Parminder Bhati said.
"Noida Extension spans almost 2,500 hectares, wherein most land was acquired from farmers at the rate of Rs 850/sq mt by invoking emergency clause," he claimed.
"The land was taken under the garb of industrial development and Knowledge Park, but was later allotted to builders at the rate of Rs 10,000-11,500/sq mt. Some land was also allotted as farm houses," Bhati added.
He further claimed over 50 per cent of the farmers had not taken compensation and want their land back.
"The farmers want their land back because its concerns their livelihood," he said.
Asked if farmers would be happier lot if the new land acquisition policy of UP had covered them, Bhati noted the provisions of the new policy were not clear and were quite complex to comprehend.