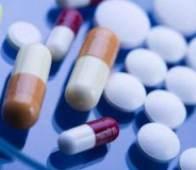 Leading Indian pharmaceutical companies which grew by tapping markets abroad in the past five to six years are now relying on home turf to maintain growth.
An analysis of the growth rate of 15 leading drug companies for the third quarter of 2008-09 show excellent performances in domestic turf have been often marred by the poor show of their acquired assets. 
Take, for example, Dr Reddy's Laboratories, one of the largest Indian drug makers. Its standalone net profit grew by 62.5 per cent for the quarter.
However, its net loss was Rs 233 crore (Rs 2.33 billion) on a consolidated basis, after provision of Rs 458.3 crore (Rs 4.58 billion) for impairment loss on intangible assets and goodwill of Betapharm, its acquired German subsidiary.
Its North America business fell 55.3 per cent to Rs 297.4 crore (Rs 2.97 billion) and Europe grew by only three per cent, to Rs 257.9 crore (Rs 2.57 billion).
As against this, Dr Reddy's India business grew 33.8 per cent to Rs 263.2 crore or Rs 2.63 billion (Rs 196.7 crore or Rs 1.96 billion in the corresponding quarter last year) and the Russia business grew 38 per cent to Rs 276.9 crore (Rs 2.76 billion), noted analysts with Angel Securities.
A fundamentally strong company with a good pipeline of products for the US and other markets, large contracts and a growing domestic business, analysts are positive on the future of Dr Reddy's.
So, too, with Sun Pharma, India's largest drug company in terms of market capitalisation.
Overall sales grew  to a better than expected 11.2 per cent, but net profit on a consolidated basis was down by 17 per cent, mainly due to poor performance of its US subsidiary, Caraco, facing regulatory issues and less than expected sales for its antibiotic, Pantaprazole, in the US market.
Nevertheless, Sun Pharma had a great show on domestic turf, a growth of 23.9 per cent in net profit on a standalone basis, driven by sales of high-margin speciality products.
"Expanding generic portfolio,coupled with change in product mix in favor of high-margin exports,is likely to bring in long-term benefits for Sun Pharma," said Nimish Desai of Motilal Oswal.
"Indian generic companies which focused on global markets as the mainstay of their business until a year ago now realise Indian business is more important in the changing global pharma market.
"This may shift the momentum of their business from an overseas: India ratio of 60:40 to 50:50 or even higher in the coming years," said Muralidharan Nair, partner, business advisory services, Ernst & Young. 
From the current $20 billion (Rs 92,700 crore), the Indian pharmaceutical industry has the growth potential to grow to $40 billion by 2015.
Exports by Indian companies and offshoring by global companies can account for another $20 billion, said a recent  report of McKinsey & Company.
Glenmark Pharma's business during the quarter was driven by the branded speciality business and an out-licensing revenue of Rs 23.2 crore from Medicis Pharmaceutical, US. Glenmark's standalone sales were also up 13.35 per cent, though net profit was up by only 1.5 per cent.
"Domestic business would continue to remain strong for the company on the back of leadership in dermatology, launch of new products and double-digit growth in domestic formulations," according to Sriram Rathi, analyst with Centrum Broking.
Analysts note that India-business centric (mainly formulation sales in local market and bulk drug exports) companies such as Cipla, Piramal Healthcare, Lupin, Cadila Healthcare and IPCA Labs all fared well during the quarter, with higher net sales and profits.
On a standalone basis, the net profits of Alembic were higher by 335 per cent, Aurobindo by 264 per cent, Piramal by 264 per cent and Biocon by 173.3 per cent.