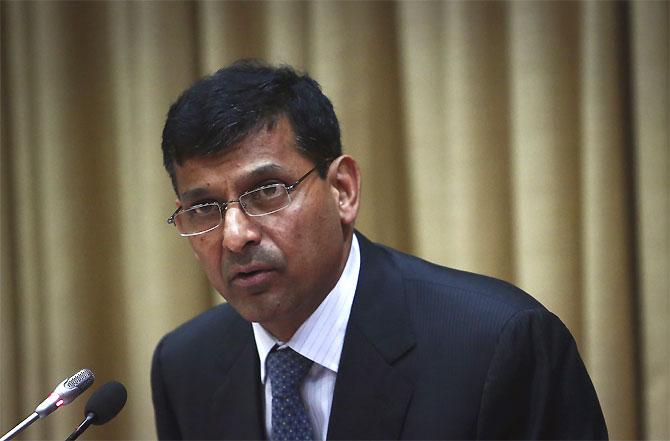 Keeping aside the usual financial and rate cuts talks, The Reserve Bank of India Governor Raghuram Rajan spoke on various interesting topics while answering to a volley of questions from the audiences present to listen to him at the 20th Lalit Doshi Memorial lecture on Monday evening.
And such instance was his reply on: Why no one else, but Gandhiji is the only appropriate national icon to feature on the rupee notes?
While replying to a query on why a scientist like Homi Bhabha or a poet like Rabindranath Tagore or a sportsman cannot feature on the Indian currency notes, Rajan said, "There are many great Indians that we can feature on rupee notes, but Mahatma Gandhi stands head and shoulders above other dignitaries.
Explaining further on why he believes that no one else but Gandhiji can adorn the rupee notes, Rajan said that there are many great Indians, but if any other dignitary is chosen to feature on the notes, there is a strong possibility of any controversy coming up.
Without naming the sportsman, Rajan also gave a recent instance of how the sports fraternity is fragmented on who should be awarded the Bharat Ratna.
He was perhaps referring to the controversy which arisen after cricketer Sachin Tendulkar was awarded the Bharat Ratna against Dhyan Chand who is considered a legend and a hockey genius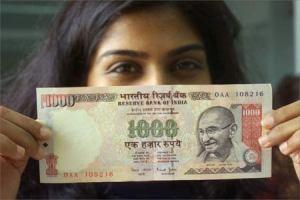 Around two years back, there were talks in the corridors of the RBI about putting more faces on the currency other than Gandhiji, but these talks died down after a series of heated debates on who deserves to be featured on the rupee notes came up.
Names like Mother Teresa, Sardar Vallabhai Patel and Maulana Azad were even considered to feature on the rupee notes.