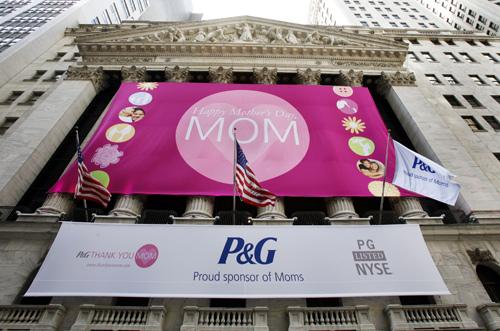 Multinational consumer goods company Procter & Gamble has been named world's best company in terms of leadership followed by General Electric and Coca-Cola in the second and third place respectively, as per a Hay Group study.
The global management consulting firm on Thursday released its ninth annual Best Companies for Leadership Study and the Top 20 list on the basis of how these companies build and promote the development of great leaders.
Others in the top 10 list include IBM at the fourth place, followed by Unilever (5th), Intel (6th), McDonald's (7th), Samsung (8th), 3M (9th) and Hewlett-Packard (10th).
No Indian company is featured in the list though almost all of them which find mention have significant presence in India.
The top 20 best companies for leadership also include PepsiCo (11th), Toyota (12th), Accenture (13th), Siemens (14th), Telefonica (15th), BASF (16th), Johnson & Johnson (17th), Citigroup (18th), IKEA (19th) and Pfzer (20th).
"This year's research shows that the world's leading organisations are purposefully developing leaders who will be able to drive innovation and transform their organisations," Hay Group's global managing director of Leadership and Talent practice Ruth Malloy said.
The report said around 80 per cent of the top 20 firms had established clear career paths for their employees, compared to only 48 per cent of all other companies. "These best-in-class organisations are providing non-traditional, more diverse, career paths and training high-potential employees to meet specific business challenges and
develop the skills required to help their organisations succeed in today's increasingly volatile, global environment," Malloy added.
At the top 20 companies, flexibility to respond to economic changes was identified as a top challenge for leaders over the next 12 months, along with the ability to capitalise on opportunities within emerging markets, the report said.
"Today, the capacity to meet challenges requires an unusual set of leadership skills and it is these traits that set the Best Companies for Leadership apart from the rest," Hay Group India Country Head Sridhar Ganesan said.