The government has been pushing the airline to hasten towards breaking even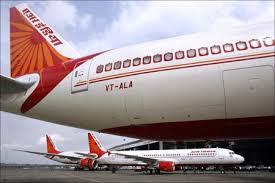 The civil aviation ministry made it clear on Wednesday that there was no question of closing Air India, a position reiterated by top executives of the airline.
AI's performance and government stand on the future of the airline came in the spotlight when, on Tuesday, Minister of Heavy Industries Anant Geete said in a written reply to the Lok Sabha that it was among the many state companies 'termed as a sick public sector unit'.
It raised questions as to whether the government was planning to close such sick PSUs.
Minister of State for Civil Aviation Mahesh Sharma on Wednesday said it was important to have a flag carrier in the country.
Sharma said that the government was committed to pumping in the allocated funds in Air India as part of its turnaround and financial restructuring plan, approved by the then United Progressive Alliance dispensation in 2012.
A top AI executive said: "This is misrepresentation of the statement and there is no truth in any move of closure.
"We already have a restructuring plan which is being implemented." A ministry official said: "There is no question of closing down AI."
The government, however, has been trimming the budgetary support to Air India, pushing the airline to hasten towards breaking even.
Finance Minister Arun Jaitley had in his Budget speech a few weeks earlier made a provision of Rs 2,500 crore (Rs 25 billion) for AI as additional equity infusion in 2015-16.
The airline wanted Rs 4,277 crore (Rs 42.77 billion).
In the interim budget of Jaitley last July, the government had earmarked Rs 6,500 crore (Rs 65 billion) as equity infusion for AI in 2014-15.
This was later cut by Rs 720 crore (Rs 7.2 billion).
The government has already pumped Rs 18,400 crore (Rs 184 billion) in equity for AI.
As part of the restructuring plan in 2012, the government had agreed to put in Rs 30,000 crore (Rs 300 billion) as equity till 2020-21 or for a nine-year period.
STAYING ABOVE GROUND
The National Democratic Alliance government has been trimming the Budgetary support to Air India
Finance Minister Arun Jaitley in his Budget a few weeks ago made a provision of Rs 500 crore (Rs 5 billion) for the airlines as additional equity in 2015-16 fiscal