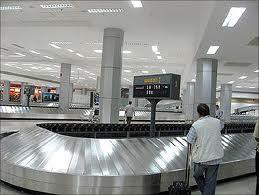 Air fares out of Delhi and Mumbai would become cheaper with the government on Monday deciding to abolish airport development fee (ADF) at the two airports from  January 1 and directing state-run Airports Authority of India (AAI) to infuse more equity in both the joint ventures.
Currently, the ADF is charged at the rate of Rs 200 per domestic and Rs 1,300 per international passenger at Delhi Airport and Rs 100 and Rs 600 respectively at Mumbai.
Civil Aviation Minister Ajit Singh directed Mumbai International Airport Limited (MIAL) and Delhi International Airport Limited (DIAL) to abolish ADF at the two airports from January 1 next year and accordingly submit proposals to Airports Economic Regulatory Authority (AERA), an official spokesperson said.
The move came days after the Civil Aviation Ministry directed AAI not to pursue its proposal to levy ADF at Chennai and Kolkata Airports, which are being modernised now.
While ADF is levied to meet cash flow requirements before completion of an airport upgrade project, UDF is charged for using the completed facility. At present, ADF is levied at private-led Delhi and Mumbai airports, among others.
Once ADF is abolished, the expected financing gap for MIAL would be about Rs 4,200 crore and for DIAL about Rs 1,175 crore.
The minister simultaneously asked AAI to infuse additional equity of approximately Rs 288 crore in MIAL and Rs 102 crore in DIAL, against its 26 per cent share in the equity of both the joint ventures.
The balance in financing gap would have to be met by the airport operators through infusion of their share of equity, the spokesperson said.
Fresh proposal regarding equity infusion by AAI would be submitted to AERA soon, official sources said.
The official spokesperson said the move was aimed at making air travel affordable and ADF could be abolished if the prevailing funding gaps of MIAL and DIAL were met by equity infusion and proportionate raising of loans by the airport promoters, including the AAI.
AERA, which is in the process of determining ADF and Aeronautical Tariff for the Mumbai airport, has asked the AAI to what extend could it inject additional equity into the project.
The AERA would now determine only the User Development Fee (UDF) and other tariffs like landing, parking and navigation charges.
When ADF was levied at Mumbai and Delhi Airports, AAI had said it was not in a position to contribute more equity in view of its critical financial condition.
The public sector airports body had last year sought government's permission to raise resources through the issuance of infrastructure bonds to modernise 35 non-metro airports, but the government did not allow it.
The Kolkata and and Chennai airports are also being modernised and upgraded solely by the AAI, which had sought AERA's approval for the levy of development fee at both these airports.
The modernisation and expansion of Kolkata and Chennai airports, being undertaken by AAI, costs Rs 2,325 crore and Rs 2,015 crore respectively.
© Copyright 2023 PTI. All rights reserved. Republication or redistribution of PTI content, including by framing or similar means, is expressly prohibited without the prior written consent.