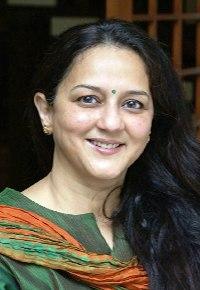 Infosys co-founder and Unique Identification Development Authority of India chairman Nandan Nilekani and his wife Rohini have gifted Rs 50 crore ($8.1 million) to the National Council of Applied Economic Research.

Nilekani is the president of NCAER's governing body, while Rohini Nilekani is the Founder-Chairperson of Arghyam, a foundation that supports initiatives around the country for safe and sustainable water and sanitation.

"The gift will fund additions to NCAER's endowment, the establishment of a world-class new NCAER India Centre on NCAER's campus in the heart of New Delhi, and new social research and knowledge capabilities in areas that are of rapidly growing importance for India," the independent research organisation said.

Nilekani is a co-founder of the country's leading IT firm Infosys, and the Chairman of the UIDAI.

"From its early days in the 1950s, NCAER's empirical research and data collection have contributed immensely to economic policy thinking in India", Nilekani said. "Rohini and I are excited about contributing to a national institution of NCAER's stature, helping it build further on its durable legacy of almost six decades of service to the nation, and supporting its rejuvenation in ways that will make it even more vibrant."
Image: Rohini Nilekani; Photograph, courtesy: Arghyam