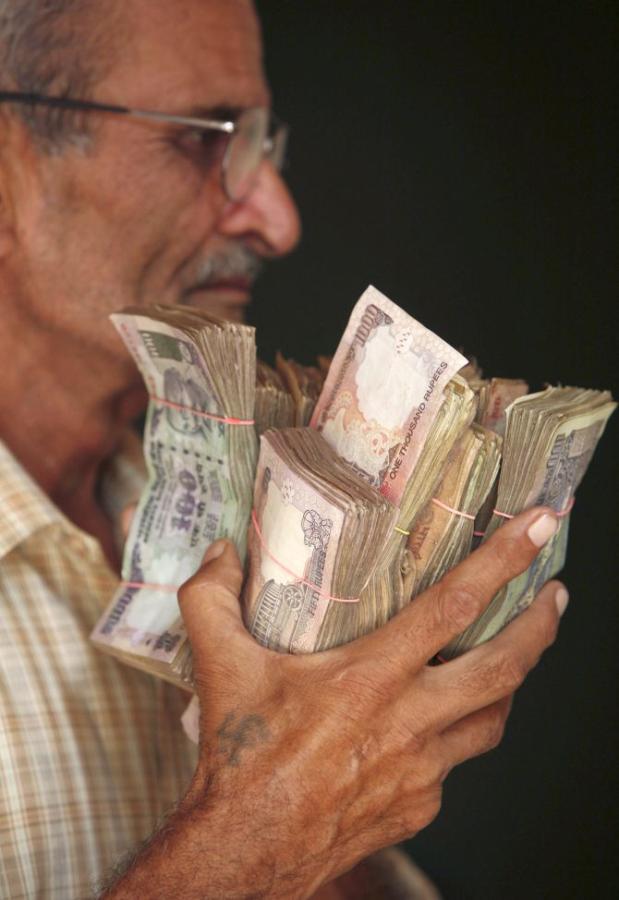 11 of 95 directors analysed have pay packages exceeding 400 times the staff salary

The top brass of Nifty companies, on an average, earned 170 times what an average staff member earned in these companies in FY15.
Of the 95 directors belonging to 34 private sector firms in the Nifty, 11 had remuneration in excess of 400 times the median average staff pay.

An analysis of pay ratio disclosures of Nifty companies by InGovern Research, a Bengaluru-based corporate governance research and advisory firm, showed the average remuneration of a director of a Nifty company stood at Rs 9 crore (Rs 90 million), whereas the average median employee remuneration was Rs 587,000.

The list was topped by Lupin's promoters, Desh Bandhu Gupta and Vinita Gupta, who earned Rs 37.58 crore (Rs 375.8 million) and Rs 24.86 crore (Rs 248.6 million), which amounted to 1,168 times and 777 times, respectively, of what an average Lupin employee earned.

Hero MotoCorp's Munjals came next with ratios around 600 times. Among non-promoter directors, Hindalco managing director D Bhattacharya (518 times), Lupin vice-chairman Kamal Sharma (516 times) and Larsen & Toubro's A M Naik (454 times) topped the list.

Public sector firms (there are 10 in the Nifty) are exempted from pay ratio disclosures. The analysis left out three companies, which did not disclose (Bosch, Bajaj Auto and Maruti Suzuki) and three which have a different accounting period (HCL Technologies, ACC and Ambuja Cements).

In comparison, in the US, the ratio of the CEO to average worker pay ratio was 373:1 in 2014, according to AFL-CIO's Executive PayWatch.

In 2014, CEOs of the S&P 500 Index companies received, on an average, $13.5 million (Rs 90 crore) in total compensation, about 10 times the number for Nifty directors.

Shriram Subramanian, managing director of InGovern Research, told Business Standard, "But, we cannot directly compare the US to India.
"Also, we don't want to say as to whether the ratio should come down.
"The ratio should be seen in the context of industry, promoter/non-promoter (most high ratios are for promoter-directors), fixed versus variable (where it is linked to performance).
"Surprisingly, fixed was 62 per cent, and variable was 38 per cent."

Subramanian added the compensation at senior levels had to be increasingly linked to performance.
"Also, we would like to see a time-series for how this ratio evolves."

InGovern analysed the pay ratio disclosures of 34 companies for FY15. Since the Companies Act, 2013 kicked in from April 1, 2014, the companies have started making required disclosures in their annual reports for FY15. InGovern compiled the details of Nifty-50 constituents that have made these details available for FY15, with data available as on November 1, 2015.
11 Directors' remuneration exceeds 400 times the median employee pay of their companies
7 of the top 10 highest-paid directors of Nifty companies are promoter individuals
Rs 9-cr (Rs 900-million) average remuneration of an executive director of Nifty company
The image is used for representational purpose only. Photograph: Reuters