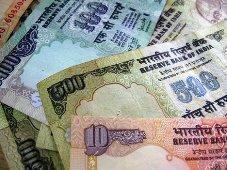 The newly-constituted National Innovation Council, which will promote new ideas for inclusive development, announced on Thursday the setting up of a fund with a corpus of Rs 1,000 crore (Rs 10 billion) to encourage innovation.
"We will set up a fund to reward innovations. To start with, the fund will be set up with a corpus of Rs 1,000 crore (Rs 10 billion). This may go up to Rs 5,000 crore (Rs 50 billion).
"The majority portion of the fund will come from the private sector and not the government," said Sam Pitroda, who is chairing the 16-member council.
"The government will contribute 10-20 per cent to the fund, with the rest coming from other sources like private funds, institutions and foundations," said Kiran Karnik, former president of Nasscom, the apex body representing the Indian information technology industry, and a member of the council.
Last month, the prime minister had approved the setting up of the council to prepare a road map for the Decade of Innovation 2010-2020.
The council also launched its portal, where a compilation of scientific achievements that could be used to improve the quality of life would be available.