Survival International, a London-based NGO, has appealed to the director of the Hollywood blockbuster Avatar, James Cameron, to lend his support in fighting against London-listed mining and metals major Vedanta Resources from setting up its aluminium plant in Orissa.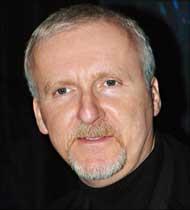 Survival has appealed to the director through an advertisement in entertainment magazine Variety, in which the NGO has tried to draw parallels between the latter's latest big budget 3D movie and the condition of the Dongria Kondh tribe in Niyamgiri, Orissa.
Survival has released its 11-minute documentary on the resistance put forward by the local tribes and invited Cameron to watch it.
Survival's director Stephen Corry said, "Just as the Na'vi of Avatar describes the forest of Pandora as 'their everything', for the Dongria Kondh, life and land have always been deeply connected. The fundamental story of Avatar -- if you take away the multi-coloured lemurs, the long-trunked horses and warring androids -- is being played out today in the hills of Niyamgiri in Orissa."
"Like the Na'vi, the Dongria Kondhs are also at risk, as their lands are set to be mined by Vedanta Resources, who will stop at nothing to achieve their aims. The mine will destroy the forests on which the Dongria Kondh depend and wreck the lives of thousands of other Kondh tribal people living in the area."
The NGO's film ends with a note that Vedanta was invited to respond to the movie, but received none so far.
The highlight of the film also includes a poignant narrative provided by British actor and activist Joanna Lumley, who was recently in the news for helping veteran Gurkha soldiers in getting British citizenship, for their community's 200-year old role in the British army.
Through her narrative, Lumley has also lent her support to Survival's campaign against Vedanta's aluminium project in the bauxite rich mountains in Niyamgiri.
The appeal to director James Cameron says, "Avatar is fantasy...and real. The Dongria Kondh tribe in India are struggling to defend their land against a mining company hell-bent on destroying their sacred mountain. Please help the Dongria. We've watched your film -- now watch ours."
Support from a famous Hollywood director like Cameron would be a major win for Survival International, which had recently persuaded the Church of England to sell its investment in Vedanta Resources for ethical reasons. Even though the church's investment in the company was very small (£2.5 million), the sale generated great media attention to the NGO's campaign. In 2007, the Norwegian government also sold its $13 million stake, saying, "there is little reason to believe that the company's unacceptable practice will change in the future".
In addition, Martin Currie Investments sold its £2.3 million stake last year, and BP's pension fund reduced its holdings in Vedanta due to "concerns about the way the company operates".