An expert committee, set up by the Supreme Court to probe allegations against the Adani group following a bombshell report from a US short seller, has members with potential conflict of interest, a fresh petition filed in the apex court on Monday said.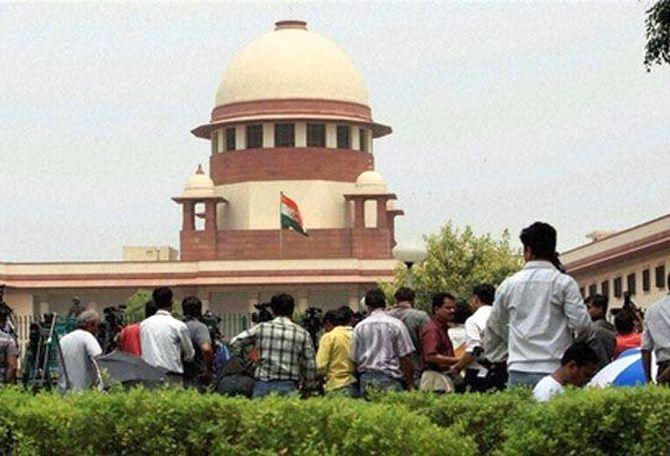 The six-member panel in an interim report in May found no regulatory failure or signs of price manipulation in the rise and fall of the Adani group's stocks, giving reprieve for the embattled conglomerate that lost close to USD 150 billion in market value following the Hindenburg report.
Petitioner Anamika Jaiswal claimed that former State Bank of India chairman OP Bhatt, who is part of the six-member expert committee, is conflicted as he is also the head of renewable energy firm Greenko, which has commercial dealings with the Adani group.
The petition cited Greenko's March 14, 2022, press statement announcing the supply of up to 1,000 megawatts of renewable electricity to Adani's proposed industrial complex.
It also cited news of a partnership between the two being entered into in Davos.
"The above shows a clear conflict of interest of Mr OP Bhatt which... ought to have been pointed out by Mr Bhatt himself," the petition said.
The petitioner claimed that the CBI also examined Bhatt in March 2018 in a case of alleged wrongdoing in disbursing loans to the former liquor baron and fugitive economic offender Vijay Mallya, who is accused of defrauding banks, including SBI, of USD 1.2 billion.
Bhatt was the chairman of SBI between 2006 and 2011 when a majority of loans were advanced to Mallya's companies, the petitioner claimed.
The petition also found faults with two other members of the committee -- K V Kamath, who served as ICICI Bank's chairman between 1996 and 2009, and Somashekhar Sundaresan, a lawyer who had represented Adani in various forums including the SEBI board.
Kamath, it claimed, had figured in a CBI FIR in the ICICI Bank fraud case relating to alleged kickbacks former MD and CEO Chanda Kocchar received for loans given to Videocon group.
"There is an apprehension that the present expert committee would fail to inspire confidence among the people of the country," it said.
"It is therefore respectfully prayed, a fresh expert committee may be constituted by this Hon'ble Court with experts from the field of finance, law and stock market with impeccable integrity, and who have no conflict of interest in the outcome of the instant matter."
Hindenburg Research in a January 24 report alleged accounting fraud, stock price manipulation and improper use of tax havens, triggering a stock market rout that had erased close to USD 150 billion in the market value at its lowest point.
While Adani group denied all allegations, the Supreme Court in March set up the six-member expert committee and asked market regulator SEBI to complete a previously initiated probe against the conglomerate.
The panel was headed by former Supreme Court judge Abhay Manohar Sapre and also comprised of retired judge J P Devadhar and Infosys co-founder Nandan Nilekani.
The Supreme Court is next slated to hear the Adani case on October 13.
Jaiswal in a separate recent petition to the Supreme Court stated that the SEBI has concealed a January 2014 DRI alert about Adani having siphoned off the money and invested it in Adani-listed companies through entities based in Dubai and Mauritius.
"The then SEBI chairperson UK Sinha instead of acting on the DRI letter preferred to close the ongoing investigations into the Adani group. It is pertinent to mention herein that the said SEBI chairperson in January 2014, was appointed on February 18, 2011, and retired on March 1, 2017. Sinha is currently serving as 'non-executive independent director-chairperson' of NDTV, which has been acquired by the Adani group in 2022," the petitioner had said.