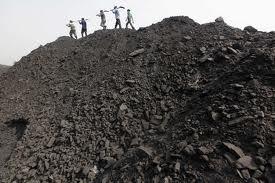 A day after the Supreme Court lifted the ban on mining in Goa, it appears the first impact could well be negative.

The apex court has held that mining leases in Goa expired on November 22, 1987, and the deemed mining licences can be valid for no more than 20 years.

This effectively means all mining leases in Goa expired in November 2007 and any mining activity carried out after that should be considered illegal.

Kawaljeet Saluja of Kotak Institutional Equities says in a note: "According to the law, for further extension, the state government was required to record expressly that it was in the interest of mineral development, which was not done.

All Sesa Sterlite's mines in Goa were operating on deemed extension. The question can be raised is whether Sesa left with legal ownership of any mine in Goa."

Given that all mining carried out after 2007 is illegal, 11.5 million tonnes of iron ore inventories will be auctioned by the monitoring committee.

The mining companies will be paid only excavation costs. Also, a part of the wages will be paid to workers for the period when mining was
suspended.
The companies will be able to claim 50 per cent storage charges, too.
Analysts estimate Sesa Sterlite to have an inventory of 3.5 million tonnes and this should fetch the company just Rs 250 crore (Rs 2.5 billion), assuming an excavation cost of Rs 700 a tonne.
These payouts along with a 10 per cent levy to be paid to the state fund on mining will have a bearing on the financials of the mining companies.
On the positive side, the apex court has said it is for the state government to decide on how it intends to grant mining leases in future.
However, the constitutionality or legality of the decision of the state government can be examined by the court in exercise of its power of judicial review.
Espirito Santo Securities says: "While the verdict looks positive on the face of it, we remain a bit concerned on the actual resumption timelines given it still remains subject to approvals from the Ministry of Environment and Forests."
While the state government is expected to start allocating mining leases soon, the Street is knocking off iron ore output from Goa in FY15.
Things would look up if the new government appoints a taskforce that would look into central clearances and approvals.