76 per cent respondents of Assocham's post-Budget survey find GDP numbers as 'too optimistic'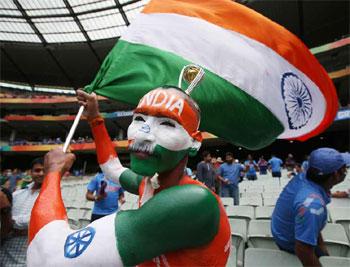 Cautioning against being "too optimistic" about the economy just yet, industry body Assocham today said a large majority of CEOs and CFOs find the revised GDP data of over 7 per cent as "too good to be realistic".
In a post-Budget survey of 189 CEOs and CFOs, conducted by Assocham, as many as 76 per cent respondents said "they find the new data showing over 7 per cent growth of GDP as too optimistic since the underlying situation is not all that upbeat".
In the survey, 71 per cent of the CEOs said "they would like to wait for some more time before they could be as optimistic as the government is about the new data".
Besides, 68 per cent CFOs said the picture must "translate into solid sales and production data on the ground" and there was still some way to go for that.
The industry body also said that "there would be a certain amount of lag before we start seeing results on the ground" from various "path-breaking" steps announced in the Union Budget by Finance Minister Arun Jaitley.
Last month, the government released GDP growth figures based on a new methodology, under which it expects economic expansion of 7.4 per cent in the current fiscal ending this month, while GDP growth rate of last fiscal has also been revised upward to 6.9 per cent.
Under the previous methodology, the economy grew at 4.7 per cent in the last fiscal 2013-14, while the earlier growth estimate for the current financial year was 5.5 per cent.
Last week, Chief Economic Advisor Arvind Subramanian had also said that the ambitious 8.1-8.5 per cent economic growth projected for the next fiscal in the Union Budget is more like a "statistical and not a real number.