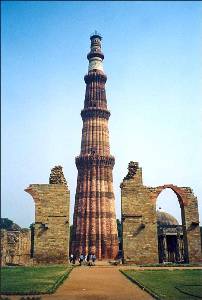 New Delhi continued to witness a decline in retail rentals of 25 per cent and ranked 69th in rentals among the list of major cities across the world during the first quarter of 2009, according to global real estate consultancy CB Richard Ellis.
Prime retail rentals continued with their downward trajectory worldwide during the period which saw New York maintaining the top slot among cities with high rentals despite a 10 per cent annul decline.
New Delhi ranks 69th globally with an average rental of $ 109 per sq ft each month.
"Demand for retail space has declined in most markets across the world as consumers cut back on spending and unemployment continues to rise in many countries. New Delhi in India saw a 25 per cent decline in a six month period," CBRE said in its report 'Global Retail Rents Market View Q1'.
The report said since the end of last year, most major economies barring India and China, have seen significant economic decline.
"Rentals in Delhi NCR have corrected further when compared to the beginning of 2008. Retailers feel that rentals have corrected to sustainable levels and are using this period judiciously to take up positions on favourable terms," CB Richard Ellis Chairman and MD Anshuman Magazine said.
Magazine said rentals are being renegotiated to make retail operations financially viable.
"Another trend witnessed during this time is that of developers adopting a renewed stance towards revenue share agreements, as opposed to earlier, when the demand situation was more favourable," he added.
Among other Asian cities to figure in the list are Hong Kong (ranked number 2 globally), Tokyo (5), Guangzhou (14), Singapore (18), Shanghai (29) and Beijing (35).
Globally, New York retained its top slot among the most expensive retail destinations.
"Despite a 10 per cent year-on-year rental decline, New York remains the world's most expensive retail destination, with rental values totaling $ 1,800 sq ft per annum," the report said.
Buenos Aires (Argentina) saw the largest annual decline in retail rents year-on-year with a drop of 37 per cent, followed by Warsaw (Poland) with a 33 per cent decline and Washington DC with a 26 per cent decline.
Image: Qutab Minar