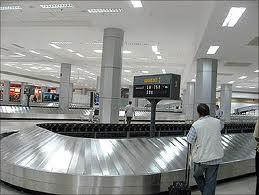 The civil aviation ministry is considering a proposal to set up a separate unit to monitor and analyse the financial position of airlines.
That would take the function of monitoring airlines' financial health out of the purview of the Directorate General of Civil Aviation (DGCA). The DGCA will concentrate only on technical and safety aspects.
The move has been mooted to put in place a system to pre-empt serious financial crises such as the one faced by Kingfisher Airlines.

The crisis has led to the non-payment of salaries and dues. Civil Aviation Minister Ajit Singh said, "The financial position of airlines is definitely a concern - more so, with the recent crisis in the sector. So, we'll form a separate unit within the ministry. The DGCA will look at technical and safety aspects and the new unit will analyse the financial angle."

He refused to divulge details, saying that would be premature. Apart from financial analysis, the unit will analyse fares and yield management practices followed by airlines.

The unit will put in the public domain details like how many tickets were sold in the various buckets of fares. The intention was not to regulate fares but to bring transparency, Singh said.
The data will be put up on the ministry's website so that consumers know how many seats are being offered by an airline at what fares.

Experts say the model being mooted by the ministry is somewhat similar to that in the US, where the Federal Aviation Administration (FAA) is the safety regulator.

The department of transportation functions like a financial regulator. If an airline is in financial stress, the FAA increases surveillance on it.
Opinion is divided whether the government should look too closely at airlines' finances. "I do not think this will make much difference. It will just be one more committee and probably one more slot to accommodate one more bureaucrat," said aviation expert Mohan Ranganathan.

Amrit Pandurangi, senior director, Deloitte, said the ministry should not intervene in the finances of airlines unless there was a safety issue. "Financial issues of airlines are best addressed by banks," he said.