A new airline operator dedicated to the north-east is set to take off by April 1, North Eastern Council (NEC) Secretary U K Sangma said on Friday.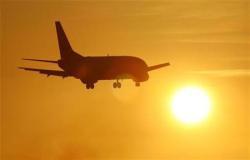 "The bidding process for the services which has already begun is expected to have an operator with improved services and cheaper rates to fly in the NE airspace," Sangma told reporters in Shillong.

The closing date for the bidding process is January 24.

However, five private airline operators today (on Friday) turned up at the pre-bid consultation and they had sought extension of deadline for the submission of tender by at least three more weeks, Sangma said.

Their request might be considered, he said.

Out of the five operators were two scheduled operators - Bangalore-based Quickjet and Aizawl-based North East Shuttles - besides, three non-scheduled operators – Pawan Hans Pvt Ltd, Bell helicopters and GM Airlines.

The state-owned 'Alliance Air' stopped flying in the region after their contract ended in December 2011.

Sangma said 'Alliance Air', which had been flying taking advantage of the subsidised flights since 2003, might also consider participating in the bidding process.

The routes specified for the subsidised flights were Shillong-Kolkata-Delhi, Tezpur-wahati–Delhi, and Lilabari-Guwahati-Delhi.

Asked as to why the contract with Alliance Air for their services was not renewed after December 2011, Sangma said the operator used to run flights in an "inefficient manner" for the past 10 years and earned bad names from member states.

"I do not see any logic in extending subsidy to Alliance Air to fly on the same routes as other private airlines operators also fly without subsidy except for Shillong, Tezpur and Lilabari," Sangma said.

'Alliance Air' received Rs 350 crore (Rs 3.5 billion) as subsidy for its flights in the north-east region during the past ten years. But its service was unsatisfactory according to NEC members (chief ministers and governors of NE states), he said.

Sangma said NEC members in the last plenary meeting in Delhi had pointed out several reasons for which the subsidised scheme to the 'Alliance Air' had been discontinued.

Among other reasons was its failure to make Guwahati as its hub of operations adversely impacting the intra-regional air connectivity, he said.

Its aircraft conditions were also poor which often led to last minute cancellation of flights. The subsidy drawn by the operator did not have any positive impact on passengers as its tickets being the costliest in few cases, Sangma said.

He, however, urged 'Alliance Air' to resume its service despite discontinuation of the subsidy from the NEC.

"While the government has earmarked Rs 15,000 crore (Rs 150 billion) as bailout for the company in the next five years, its non-profit flights in the NE should continue," Sangma said.

The Ministry of Civil Aviation might expedite some policies to improve air-connectivity in remote regions like the NE as recommended by the Rohit Nandan Committee.

Setting up of the proposed 'Regional Air Connectivity Fund' could also help. He was in favour of allowing scheduled airlines to have code-sharing with non-scheduled operators for providing feeder services in the region.