Names such as Danone, Dabur, Mondelez and Abbott Healthcare have also figured on the list of suitors.
The country's largest beverage maker, Coca-Cola India, is the latest name on the list of probable companies to acquire Horlicks, the Rs 3,500 crore health food drink put on the block by British major GlaxoSmithKline as part of a strategic review of its consumer health care business in India.
Coca-Cola's entry not only puts the spotlight on the company, but also some of the other players in the ring.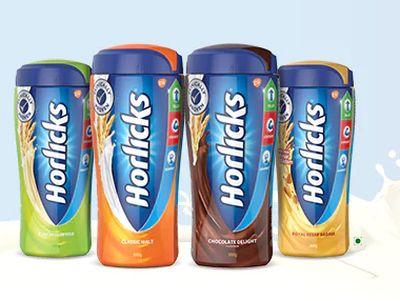 Among the strongest likely contenders are firms such as Nestle, ITC and Hindustan Unilever (HUL), said experts, though names such as Danone, Dabur, Mondelez and Abbott Healthcare have also figured on the list of suitors.
While Coca-Cola, Nestle India and HUL, when contacted, said they could not comment on market speculation, emails sent to ITC elicited no response till the time of going to press.
Nestle, said market experts, is an interested player because of its position in the health and nutrition segment in the country and the world.
In its 2017 annual report, released in April, Nestle India's chairman and managing director, Suresh Narayanan, said the company remained committed to ensuring healthier and happier lives.
"We have taken important steps in 2017 to enhance consumer value and bring more science and nutrition to our portfolio, and this journey will continue into 2018," he said.
The addition of Horlicks, said experts, would strengthen Nestle's presence in the space.
Currently, milk products and nutrition as a business contribute close to 48 per cent to the company's top line.
Horlicks' acquisition will jack up this number significantly, lending credence to its buy, said experts.
ITC has been looking to expand its fast moving consumer goods (FMCG) operations as it eyes Rs 1 trillion from the business by 2030, observe experts.
The company closed 2017-18 with a turnover of Rs 11,357 crore in FMCG.
CEO and executive director Sanjiv Puri said the company was looking at rolling out nearly 30 products (including dairy) in the current financial year.
HUL, in contrast, is integrating its food and refreshments verticals, effective July 1, and has said it is a strategic priority for the company.
The combined foods and refreshment portfolio, which includes packaged foods Kissan and Knorr, tea and coffee brands Bru, Brooke Bond Red Label, Three Roses, Lipton Tea, Taaza and Taj Mahal Tea as well as ice-cream and frozen desserts Kwality Walls and Magnum, would get a fourth leg with Horlicks, said experts.
For Coca-Cola, of course, Horlicks will be a new bet at a time when it is increasing its presence in good-for-you beverages such as juices, dairy and flavoured water.