Nestle India on Wednesday inaugurated a new manufacturing plant at Nanjangud in Mysore district, Karnataka. The plant, set up with an investment of Rs 360 crore (3.6 billion), will manufacture a range of culinary products.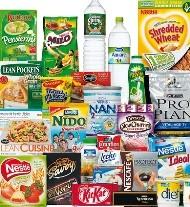 Nestlé Chief Executive Officer, Paul Bulcke, inaugurated the plant in the presence of Karnataka Chief Minister B S Yeddyurappa, minister for industries, Murugesh Nirani, Nestlé India Chairman and Managing Director, Antonio Helio Waszyk, Nestlé Zone Director (Asia, Oceania, Africa and West Asia), Frits van Dijk, and other government officials.

The company plans to manufacture its culinary products like ketchups, pasta, instant noodles, mixed condiments and seasonings at the new plant.

When fully operational, the new plant is likely to employ 630 people. Nestle already has a plant at Nanjangud for processing coffee.

The plant started production in a record time of eight months and 20 days to meet the growing demand for Nestlé products.

The company had signed a memorandum of understanding with the state government at the global investors' meet in June, 2010.

Nestle is among the few companies to have completed its investment programme, as announced at the investors' meet.

"Our business is growing well in India and we are very optimistic about the country's growth opportunities over the coming years. The brand Maggi has very strong equity with consumers and is continuously developing the market.

This plant specialises in the manufacture of culinary products and this investment reaffirms our confidence in our brands and people," said Paul Bulcke.

Bulcke later visited Government Girls Junior College, where he interacted with the students and spoke about the importance of nutrition, healthy eating and physical exercise.

Nestlé's global initiative, 'The Healthy Kids Programme', is aimed at facilitating this understanding. Various universities have partnered the company to develop the programme in India.

Nestlé India operates seven factories and employs around 6,000 people. The company's net sales in 2010 were worth Rs 6,254.7 crore (Rs 62.54 billion), a growth of 21.9 per cent over sales in 2009.

Also, the Indian unit of the world's number one foods company will roll out new products next year, said Nestle India's chairman and managing director Antonio Waszyk at an analyst meet last week.

Nestle had called the meet to apprise analysts of developments at the firm.

While Waszyk declined to indicate which products would make it to retail shelves here, analysts say that breakfast cereals , a category where Nestle has a strong presence worldwide, could be launched.

At a press meet a few months ago, Waszyk had said breakfast cereal was one among the eight food categories the firm was looking at.

At present, the maker of Maggi noodles and Nescafe derives 44 per cent of its revenues from milk and nutritional products, followed by 28 per cent from prepared dishes and cooking aids and 14 per cent each from beverages and chocolates, respectively.

The Rs 6,274-crore (Rs 62.74-billion) foods major has been looking to expand its portfolio of products to capitalise on the growth in the organised food and beverage market in India.