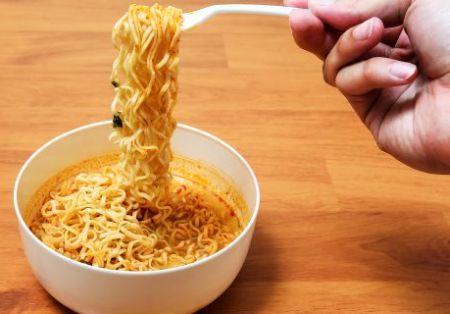 Maarten Geraets, general manager, foods, Nestlé India, is the man of the moment for the Swiss multinational in ensuring a smooth relaunch of Maggi instant noodles by November 15. On his part, Geraets, in his early 40s and heading the team which looks after the Maggi brand in the country, is leaving no stone unturned.

Apart from negotiating with state authorities, Geraets' team is finalising the customer awareness programme and specifying regions where Maggi will be rolled out first.
Geraets has pretty big shoes to fill, as his predecessor was Shivani Hegde -- the 'mother of Maggi' in India as the food major's global CEO put it.
While Hegde is considered to be the person who established the brand in the country.
Geraets is a Nestlé veteran, too, with 17 years of work experience and known for his leadership skill and attention to detail among peers in the company.

Under his supervision, Nestlé has conducted surveys of retailers and customers in the past fortnight on demand and possible barriers during the relaunch.
The company also sought feedback from employees last week on promotional campaigns.
"Maarten is extremely driven and passionate about his work responsibilities as MAGGI Business Executive Manager", an ex-Nestle executive, who had worked with Geraets earlier, said.
The ban on Maggi noodles has cost Nestlé over Rs 1,000 crore (Rs 10 billion) in sales and brand value. Experts said Nestlé needed to regain the trust of consumers.
The company has identified regions where Maggi will be made available immediately within the next 10 days.
"Although Nestlé has the legal mandate to sell Maggi, ground-level issues have to be sorted out," a person with knowledge of the developments told Business Standard. He did not wish to be named.

During the past five months other noodle brands have replaced Maggi on shop shelves.
"Immediately after the launch, we might not be able to place Maggi in all shops. We are preparing lists of areas where it can be placed smoothly during the first few days.
"Eventually, the other areas will be covered," a Nestlé executive said. And Geraets and his team are finalizing the blueprint for Maggi relaunch with an eye on details.

FINDING THE FORK IN THE ROAD
Maarten Geraets, GM-Foods, is handling the Maggi relaunch
Geraets, in his early 40s, joined Nestlé India in January to replace Shivani Hegde, the 'mother of Maggi'
Nestlé is finalising the areas where Maggi relaunch will be rolled out in Phase I
The food major conducted surveys in the past two weeks at the retail level and gathered feedback from employees via hotline