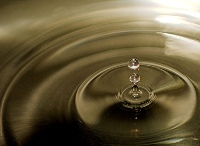 More than two dozen global energy majors, including Exxon Mobil and Conoco Philips of the US, UK's BP Plc and BG Group and French giant Total, lined up at roadshows in Houston and Calgary to promote India's largest ever auction of oil and gas exploration blocks under NELP.
Minister of State for Petroleum and Natural Gas Jitin Prasada, who led the roadshows in the US and Canada, said the roadshows for 70 blocks offered in NELP-VIII and 10 coal bed methane blocks received overwhelming response from investors.
A change in perception about prospectiveness of Indian sedimentary basin resulting from gas finds by Reliance, ONGC and Gujarat State Petroleum Corp in the Krishna Godavari basin and oil discovery by Cairn in Rajasthan, coupled with a stable fiscal and policy regime drew a host of investors.
"The government is committed to complete evaluation, award and signing of production sharing contracts in a reasonable timeframe and the whole process would be completed in a transparent manner as demonstrated in past rounds of NELP and CBM," Prasada said on his return from roadshows.
Other firms which were in attendance included Noble Energy, BHP Billiton, Devon Energy, Hess Corp, Apache, Reliance Industries and Oil and Natural Gas Corporation.
BP and BHP Billiton of Australia had won blocks in NELP- VII, joining likes of BG, Shell, Eni of Italy, Gaz de France, Santos of Australia, Gazprom of Russia, Nafotgaz, Cairn Energy of UK, Niko Resources of Canada and Hardy Exploration and Production of UK, presently working in India.
On the sidelines of the roadshow in Houston, a roundtable conference was held by the US India Business Council and Department of Energy at the prestigious Petroleum Club where Prasada emphasised on 'well established administrative, regulatory and legal systems which provide for ease of operations in India.'
"The policy environment is attractive and an investor friendly production sharing contract regime exists," he said, adding companies investing in NELP-VIII and CBM-IV rounds will get a seven-year tax break.
A total of 94 delegates from more than 50 firms, including Canoro Resources, Alberta Oilsands Inc, Pengrowth, Husky Energy, Oil India, BG, GAIL, Niko Resources, TransGlobe Energy, Plan Energy Inc and Crew Energy Inc participated in the roadshow at Calgary, an official statement said.
The roadshow at Houston was attended by 52 companies and organisations, including Conoco Philips, Noble Energy, Exxon Mobil, Petrotel, BHP Billiton, Devon Energy, Hess Corporation, BP, BG, Apache, TOTAL, RIL and ONGC.
"Since the New Exploration Licensing Policy regime was adopted in India 10 years ago, about two dozen exploration and production operators have been awarded exploration blocks of which 50 per cent are overseas companies," the statement said. Bids for NELP-VIII and CBM-IV round close on October 12.