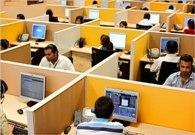 Pressing for job quota for SCs in the private sector, the National Commission for Scheduled Castes (NCSC) has asked the leading business chambers to take steps for reservation of employment to SCs.
In a letter to the industry bodies, NCSC has said that there is a case for extension of job quota to the private sector.
"The government sector posts are shrinking and the PSUs...will not be able to provide employment once they are privatised. Thus, reservation for SCs should be extended to the private sector to fulfill Constitutional obligation of social equality," the letter said.
It said, there are large number of skilled, trained and educated youth among the members of SCs.
"They need your sympathy and compassion," it said. The Commission wants to have extensive deliberations with the leaders of India Inc in this regard at its next meeting, date for which has not been finalised yet.
NCSC was set up with an aim to monitor and investigate all matters relating to safeguards for the SCs. There are 166.6 million SCs population in India at present constituting 16.23 per cent, according to 2001 census.
Most of the SCs are living in rural areas and below poverty line. The government has provided reservation in services of central/state government services, PSUs, autonomous bodies, non-government organisations getting grant-in aid from central/state government, the letter said.
The Affirmative Action initiative has been taken up on the instructions of the Prime Minister's Office and several meetings took place with industry chambers in this regard. While Industrial houses say that they are taking several steps in terms of training and making them employable.