The deadline for the commercial launch of the Navi Mumbai airport is set at 2021-end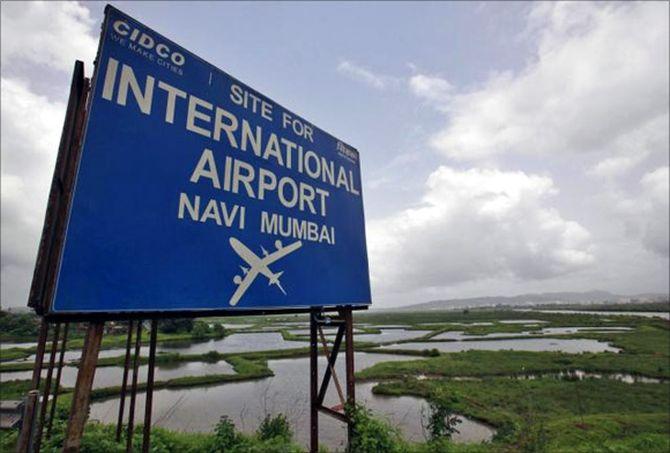 The first phase of Navi Mumbai airport will now cost Rs 13,560 crore, which is about 50 per cent higher than the earlier estimate of around Rs 9,000 crore made by the planning authority.
GVK group, which is constructing the airport, announced it has tied up funding for the project with YES Bank as lead lender.
Credit rating agency CRISIL has accorded an A+ stable rating for the project's Rs 10,300-crore bank loan facilities.
According to a CRISIL report, Phase I of the project is expected to be completed at a cost of Rs 13,560 crore and will have a capacity to handle 10 million passengers annually.
A GVK spokesperson refused to comment on cost escalation.
Navi Mumbai airport, which is being developed under the public-private partnership model, has been under planning since early 2000, but pre-development work began only last June as the project was stuck due to litigation and land acquisition issues.
City and Industrial Development Corporation (Cidco), which is the planning authority for the airport, had prepared a master plan for the airport to be developed in four phases at a projected cost of Rs 16,000 crore.
The cost estimate was prepared in 2012-13 and initial bids called in 2014.
According to the Cidco estimate, the project's first phase cost is Rs 5,500 crore.
However, this does not include pre-development work such as flattening of a hillock, diversion of rivers, shifting of transmission lines, and land reclamation which would cost another Rs 3,400 crore.
"We are in a non-disclosure agreement with YES Bank, which does not allow us to share any of the finer details of the Phase I project financing for Navi Mumbai International Airport," GVK said in an emailed response.
A Cidco spokesperson did not comment on the query but an official said that GVK group, which is the project concessionaire, could design its own master plan and prepare its estimate, which does not require approval from Cidco.
In March, the GVK group appointed Zaha Hadid Architects, a UK-based firm, to design the airport's terminal building and air traffic control tower.
A new master plan has been prepared and submitted to Cidco. It is learnt that changes have been made in terminal design from the one proposed by Cidco in its master plan.
According to the concession agreement signed between Mumbai International Airport and Cidco, the deadline for the commercial launch of the Navi Mumbai airport is set at 2021-end. However, the Maharashtra government is keen to launch operations by December 2019.
Project runway

60 million Expected annual passenger capacity at Navi Mumbai airport to be built over four phases
10 million Passenger handling capacity under Phase I
Rs 5,500 crore Cidco's earlier estimate of Phase I
Rs 3,400 crore pre-development work estimate
Photograph: Danish Siddiqui/Reuters