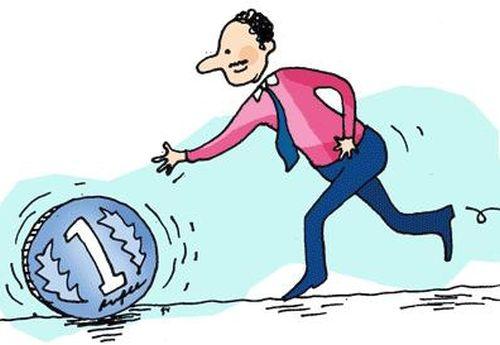 Fighting all adversities and a tougher regulatory regime, mutual funds are headed for a cash-rich 2014 with an estimated addition of about Rs three lakh crore (Rs 3 trillion) to its asset base to become a Rs 11-trillion market.
Helped by a smart rally in the equity market, the mutual funds' assets under management hit a record high of Rs 10.96 lakh crore (Rs 10.96 trillion) in October itself and has remained near Rs 10.9 lakh crore (Rs 10.9 trillion) as the year draws to a close.
Fund houses are upbeat about the industry performance for the next year as equity markets are expected to continue to deliver making the segment attractive.
"2014 witnessed significant milestones for the mutual fund industry, with assets growing 32 per cent to around Rs 11 lakh crore as on November," industry body AMFI's Chairman and top fund house Reliance Mutual Fund's chief Sundeep Sikka said.
The number of investors have also grown substantially this year, Sikka said, while adding that a rally in markets and improving economic indicators are expected to result in a much more broad-based participation in 2015. especially among retail investors.
"The next year (2015) will be a very good year for the mutual fund industry," JP Morgan AMC Managing Director and CEO Nandkumar Surti said.
HSBC Global Asset Management India CEO Puneet Chaddha said :"We are currently in a sweet spot wherein equity markets are expected to continue to deliver over the medium term making the segment attractive."
"We also need to consider that we are possibly at the peak of the interest rate cycle. Therefore, long term bond segment might become attractive as the interest rates go down," he added.
Besides, industry believes that any new entrant will not make its way in the MF sector any time soon next year.
In 2014, the total assets under management (AUM) of all 45 fund houses put together soared by 30 per cent on improved stock markets condition and strong inflows in equity and 'liquid' or 'money market', industry estimates show.
This was the third consecutive yearly rise in the industry AUM, after a drop in the assets base for two preceding years.
The year, however, also saw some exits, including by way of merger and acquisitions.
Those having exited the Indian mutual fund space include Daiwa, ING, Morgan Stanley, Pramerica, Fidelity and Pinebridge.
The total industry AUM stood at Rs 8.26 lakh crore (Rs 8.26 trillion) at the end of 2013, while the same was Rs 8.08 lakh crore (Rs 8.08 trillion)at 2012-end. It stood at about Rs 6.11 lakh crore (Rs 6.11 trillion) in 2011.
It was about Rs 6.26 lakh crore (Rs 6.26 trillion) in 2010 and Rs 6.65 lakh crore (Rs 6.65 trillion) in 2009. Mutual funds collect money from investors and later invest the same into various market segments including stocks, IPOs (primary market) and bonds.