Mutual funds (MFs) are lining up distinguished new fund offerings (NFOs) for the next financial year to win over investors after a lukewarm response to product launches in the 2022-23 financial year (FY23).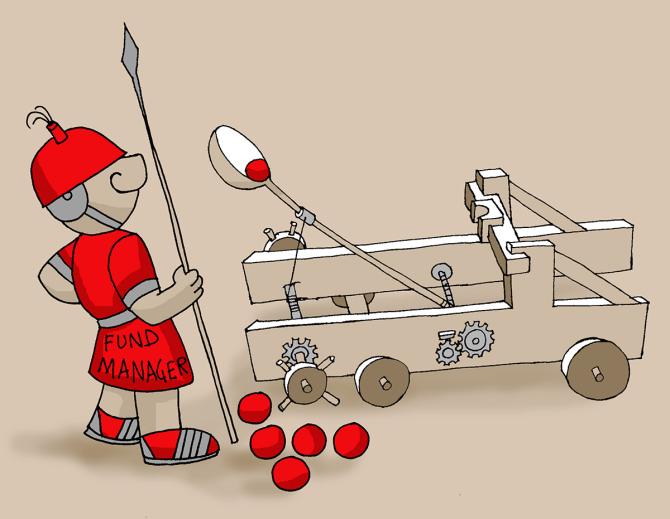 NFOs drew a lukewarm response in FY23 as launches were mostly in the passive debt space, which has a comparatively lower popularity among retail investors.
The limited launches in equity space also failed to rake in huge sums due to subdued investor sentiments in a volatile market.
The NFO collections also suffered due to a three-month ban imposed by the Securities and Exchange Board of India (Sebi) in the first three months.
Data from the Association of Mutual Funds in India shows that there were 64 active and 102 passive fund launches in the first 11 months of FY23.
In FY24, asset management companies (AMCs) are set to try out new schemes to attract investor.
HDFC MF has approached the markets regulator seeking approvals for three NFOs — two sovereign green bond funds (SGBs) and one micro-cap fund.
SBGs are a new initiative of the Indian government to boost funding in environmentally sustainable projects.
The government issued the first SGB on January 25, 2023. HDFC MF is the first AMC to conceptualise a MF product based on SGBs.
The funds have been structured as target maturity funds and will be maturing in 2028 and 2033.
"HDFC MF is seeking to combine an innovative method of financing — sovereign green bonds, with an innovative debt product — target maturity funds," the fund house said.
The micro-cap fund named HDFC Emerging India Opportunities Fund will invest in companies that are placed below 500 in market capitalisation rankings.
The Association of Mutual Funds in India (Amfi) classifies the top 100 companies as large-caps, 101-250 as mid-caps and the rest as small-caps.
Motilal Oswal MF and Samco MF, too, have filed papers for first of its kind products.
Motilal Oswal MF's scheme — the MSCI India Women's Leadership Select 30 Index Fund — will invest in companies led by women.
A recent report by BofA Securities showed MSCI Asia Pacific constituents with a higher proportion of women in management than those with fewer women in their management.
Samco MF, meanwhile, has readied plans for the industry's first active momentum fund.
Momentum funds bet on stocks that are doing well and are expected to continue doing well in the near term.
At present, fund houses offer only passive momentum funds based on the Nifty200 Momentum 30 Index.
Viraj Gandhi, chief executive officer, Samco MF, said that the fund will follow a quant model -- a systematic investing approach that uses mathematical modelling and data analysis to execute trades.
"We are awaiting the final approval from Sebi and expect to get the go-ahead soon," he said.