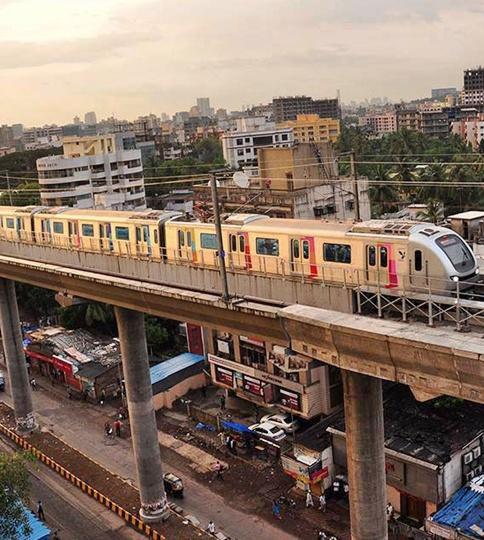 About 240,000 commuters travelled on the first day (Sunday) of the Mumbai Metro's operations, Reliance Infrastructure Ltd (RInfra) said on Monday.
The service operated by RInfra, through its special purpose vehicle, Mumbai Metro One Pvt Ltd, was flagged off by Maharashtra Chief Minister Prithviraj Chavan on Sunday.
"It was a momentous occasion for us when the commercial operations of Mumbai Metro started. Despite being Sunday and opened for public only from noon, 240,000 people travelled. This would redefine the way Mumbaikars travel," RInfra Chief Executive Officer Lalit Jalan said.