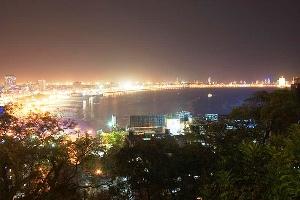 The winning bidders of National Textile Corporation's lands in Mumbai have to earmark land for recreational purposes and housing for mill workers, according to a textile ministry official.

Last week, Indiabulls Infratech, part of the Indiabulls group, bagged NTC's Bharath Mill land, spread over 8.3 acres, in Mumbai for Rs 1,505 crore (Rs 15.05 billion).
It outbid the second highest bidder by Rs 2 crore (Rs 20 million).
In the last week of July, Indiabulls had won NTC's Poddar mill land (2.3 acres) in Mumbai for Rs 474 crore (Rs 4.74 billion).
NTC is under the Union Ministry of Textiles.

The state urban development department recently wrote to the Brihanmumbai Municipal Corporation not to pass any plan on these plots till the latter and Maharashtra Housing and Area Development Authority get their shares for playgrounds, recreation grounds and housing for mill workers.

The official said the auction would adhere to Development Control Rule 58.
The rule states if a mill land is sold, a third of the plot should be reserved for a playground and given to the BMC and another third be given to Mhada for mill workers' housing.
Both NTC chairman K Ramachandran Pillai and Indiabulls officials could not be contacted for comments.

 "The entire process will be followed. First, the winners have to go to BMC with layout plans. Then the municipality will determine the share for social clauses. Nowhere, nobody has said that BMC and Mhada's shares will not get their share," said the official.

According to the rules, the winning bidders need not submit their plans at once. "He can either submit individual plans or integrated plans. The owner has the option."

A property developer, who had bid for these mill lands, said all bidders were aware of this rule. "There is no stipulation on when the winner should hand over the land.
"Earlier they used to hand over at the end, but the government wants to get the possession earlier, so that they can develop housing schemes," the developer said.

Sunil Mantri, president of Maharashtra Chamber of Housing and Industry, said NTC should adhere to the procedure agreed upon earlier on sharing land.
"NTC should hand over the land first, since they have got exemption from the government to sell the land. It is appropriate for urban development ministry to ask for the government's share," he said.

The success of the auction is crucial for NTC, as it is looking at raising around Rs 8,000 crore (Rs 80 billion) this financial year by selling around 55 acres of surplus land in Mumbai.
The funds are expected to be utilised for modernisation 21 mills.