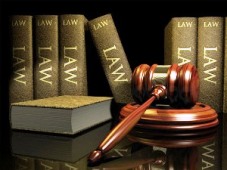 Kapurs and Kapoors -- the families of YES Bank's promoters, the late Ashok Kapur and Rana Kapoor, respectively -- might not wait for the courts to solve the dispute over membership on the bank's board. A move is understood to have been initiated for an out-of-court settlement.

According to people familiar with the development, a meeting between the families was held on Saturday to discuss whether the case could be settled outside court.

Another meeting was scheduled on Sunday evening, sources told Business Standard, requesting anonymity.

In June, Madhu Kapur, widow of co-founder Ashok Kapur, had moved the Bombay high court, claiming her family's right to jointly recommend directors on the private lender's board had been violated.

It is learnt that during the meetings (on Saturday and Sunday), the Kapur family maintained they should be considered as co-promoters
and have the right to jointly recommend directors on the board. It was not known whether the other party would agree to this.
Earlier, the board of YES Bank had rejected Madhu Kapur's proposal to induct her daughter, Shagun Kapur Gogia, as one of the directors. A spokesperson of YES Bank said: "As the matter is sub judice, we cannot comment on your queries." Rana Kapoor did not respond to phone calls and messages.
Shagun Gogia also declined to comment.
Sources said the move to settle the case outside court had come in the wake of a slide in the bank's share price.
The stock has lost 39 per cent since the case became public, though some analysts said it wouldn't affect the bank's performance.
The next hearing in the case at the Bombay high court is scheduled on August 12.