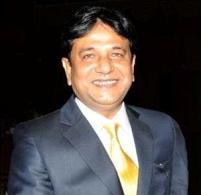 Market regulator Securities and Exchange Board of India is probing at least 10 Saradha group entities for alleged fraud through public money pooling activities, in addition to Saradha Realty India which was asked on Tuesday night to close its collective investment schemes and refund the investors' money.

Amid continuing public protest against the group's alleged fraudulent activities, Sebi in a late night order also barred Saradha Realty India and its Managing Director Sudipta Sen from the securities market till it winds up all Collective Investment Schemes and makes the refund.

A senior official said that Sebi is continuing with its probe into a number of other companies belonging to the group headed by Sen, who was arrested in Kashmir valley on Tuesday.

At least 10 companies are currently being probed for possible violation of CIS regulations of Sebi, the official said, while adding that role of Sen and other top executives associated with these entities was also being investigated.

While the amount of money raised by these entities is yet to be ascertained, the complaints received against them indicate towards thounsands of crores worth rupees having been collected by these entities through various schemes.

The official said that all of the entities might not have raised money through CIS products and there are indications of numerous chit funds having been also operated by the group.

While CIS activities are regulated by Sebi, the chit funds and MLM (Multi-Level Marketing) firms largely come under the jurisdictions of state governments.

Complaints have been received by the Union Corporate Affairs Ministry and the Reserve Bank as well for alleged irregularities by various Saradha group companies, which in turn have alerted the concerned agencies including those of the West Bengal government about the matter.

The Saradha entities being probed include those registered for businesses like agriculture, publications, biogas, tourism, automobile, construction, shopping malls, education and exports, sources said.

However, the complaints against most of them are related to large-scale pooling of public money with promises of hefty returns in cash or in form of real estate and other assets.

The deposits sought from the investors ranged from thousands to lakhs of rupees per person.

In its order against Saradha Realty India Ltd, Sebi yesterday said it would initiate proceedings against Saradha Realty and its directors if they fail to wind up the CIS schemes and refund the investors within three months.

Sebi also warned of launching a criminal case for 'fraud, cheating, criminal breach of trust and misappropriation of public funds' and initiation of winding up of the entire company through a reference to the Ministry of Corporate Affairs, if its orders are not complied within three months.

On its part, Saradha Realty claimed before Sebi that it was itself victim of fraudulent activities of its brokers and agents and they had made bogus claims about the investors and their money.

Asked for details by Sebi, the company said it was unable to locate the investors and their money due to the acts of unscrupulous staff members and brokers.

During the probe, the company once sent 28 cartons of documents to Sebi, but the regulator refused to accept them and asked it to avoid "furnishing irrelevant and extraneous documents and furnish only the required information".
Image: Sudipta Sen
© Copyright 2021 PTI. All rights reserved. Republication or redistribution of PTI content, including by framing or similar means, is expressly prohibited without the prior written consent.