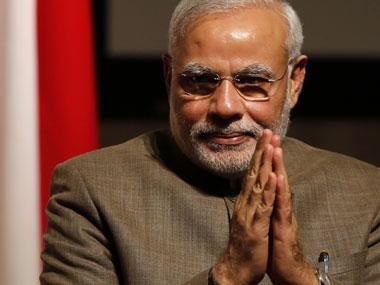 In May this year, the newly-appointed Narendra Modi government unveiled its priorities among which "promoting e-auction" for the procurement of goods and services ranked pretty high.
The move was meant to calm the nerves of industry as well as government officials.
While the former needed some assurance on transparency in government contracts after a slew of scams hit the headlines, the latter had become averse to taking decisions due to an array of charges against their colleagues in the recent past.

According to experts, the biggest benefit of e-tendering is that it leaves an "audit trail", much to the respite of the bureaucrats. However, its scope as a weapon to control corruption is limited. "It is no magic wand," says Neel Ratan, PricewaterhouseCoopers India executive director.
"The usage of e-tendering is a mixed bag, with some states using it to a great extent. But, it is not a complete solution in itself."

But some feel it could contain corruption in government contracts and purchases.
A month ago, the income tax authorities uncovered a massive corruption racket being allegedly run by a chief project engineer of Noida, Greater Noida and Yamuna Expressway.
A special team has been formed to probe the Rs 954-crore (Rs 9.54 billion) tendering scam in which Yadav Singh was named.
Also, following the raids, Noida Authority has now decided to go for e-tendering for projects above Rs 50,00,000.

Others insist the system is hardly foolproof.
Even in the contracts which are bid through e-tendering, fake bids meant to inflate or deflate the quotes are rampant.
Also, eligibility criteria are often tweaked to favour particular vendors. Leaking of information from the system by insiders also leads to foul play and manipulation of bids.

In order to ensure little scope for gaming the system, mature price discovery techniques have to be used for both products and services, says KPMG Partner (government advisory) Jaijit Bhattarcharya.
"These software platforms can't be department specific, instead they should be centralised at the state government and central level to ensure minimum tampering."

Some of the avid users of e-tendering include Andhra Pradesh, Gujarat and Karnataka. In fact, Karnataka was the first to put up an e-procurement system, which was offered to other state governments and also to private companies for use by the government.
Ratan adds that while e-tendering, the government should ensure wide participation, by publicising it adequately.
Limited or closed tenders should be a rarity.

E-auction or e-tendering moves the process of bidding for government contracts completely online, removing most manual procedures and, therefore, creates an accountability trail.
Though not mandatory, e-auctioning is quite widespread within the government machinery.
The ministries of civil aviation, communications, coal and information technology have been early adopters of e-auction, using the method for their tenders over the last few years.

The Central Vigilance Commission had in 2012 asked the government and public sector undertakings to adopt and follow e-tendering process to reduce corruption in public service delivery systems.
E-auctioning is also being used since 2011 for the distribution of iron ore, a key raw material for the steel industry.
The ministry of road transport and highways had also directed the National Highway Authority of India and the states four years ago to strictly adopt e-tendering for better transparency in highways projects, though it says it is not being properly implemented.

However, a lot of ground still needs to be covered to move to a regime where all contracts are awarded through e-tendering.