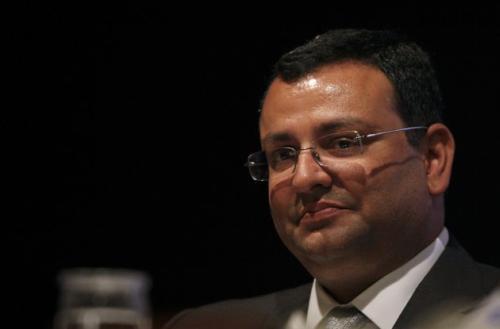 Cyrus Mistry, chairman of the $100-billion Tata Group, has said he was looking forward to seeing women in key leadership positions at Tata Global Beverages (TGB).
"Women have been and continue to be an integral part of Tata Global Beverages' business, across the world. In addition to women who are part of our teams today, several hundred million women are expected to enter the global workforce in the next decade. Hence, there is no doubt in my mind that this subject is both important and urgent," the 44-year-old Mistry said in the company's annual report for the year ended March 2013.
The beverage company, which derives 65 per cent of its revenues from international markets, has put its women employees across departments from plantations to tea blending, marketing and manufacturing on the cover of its just-released annual report to drive home the point of gender diversity.
This is the second time it has ventured to do so, after 1995-96. But TGB isn't the first company working towards increasing gender diversity. Fast-moving consumer goods (FMCG) companies, besides banking and financial firms, have taken the lead in promoting women employees to the top in India.
Seema Modi, for instance, is the managing director (MD) of the Indian unit of US food and beverage company Heinz. Prabha Parameswaran and Sangeeta Pendurkar are at the helm of Colgate-Palmolive and Kelloggs, respectively, in the country, while Schauna Chauhan and Nadia Chauhan jointly head Parle Agro, and Adi Godrej's daughters Nisa and Tanya hold important positions within the Godrej group.
Vinita Bali, MD of Britannia Industries, who will now manage international operations, was among the first in the country to make it to the top in the FMCG sector way back in 2005.
Globally, of course, there is no dearth of instances of women heading companies. Indra Nooyi is leading PepsiCo, while Marissa Mayer is at the helm in Yahoo!.
According to a McKinsey study released last year, there are 17 per cent and 10 per cent women on corporate boards and executive committees, respectively, in Europe, and 15 per cent and 14 per cent in the US. In India, five per cent women employees are on corporate boards and three per cent in executive committees. Female labour participation in the country is also among the lowest in the world at 35 per cent.
While TGB is ahead of the Indian average with nearly 41 per cent of its workforce consisting of women according to its latest annual report, the company is yet to appoint a woman MD.
It does, however, have two women on its board of directors - Mallika Srinivasan, chairman and chief executive officer of Tractors and Farm Equipment; and Ranjana Kumar, former vigilance commissioner, Government of India.

Certain departments such as human resources and finance are also dominated by women, TGB's latest annual report said.
Pointing to former US Secretary of State Hillary Clinton's statement about women taking their "rightful place in the rooms where fates of people are decided", Mistry said there was need to do more to retain, develop and grow women employees.
"A safe and enabling environment for women employees is mandatory. It is also useful to raise the visibility of women in the workplace, their efforts and achievements. When women are insufficiently represented in the workplace, we lose out on fifty percent of the talent pool. In an environment where human capital makes all the difference between success and failure, this is a massive loss which countries and corporates can ill afford," he added.