India usually exports around 100,000 tonnes of skimmed milk powder annually, but the drop in international milk prices has forced it to cut exports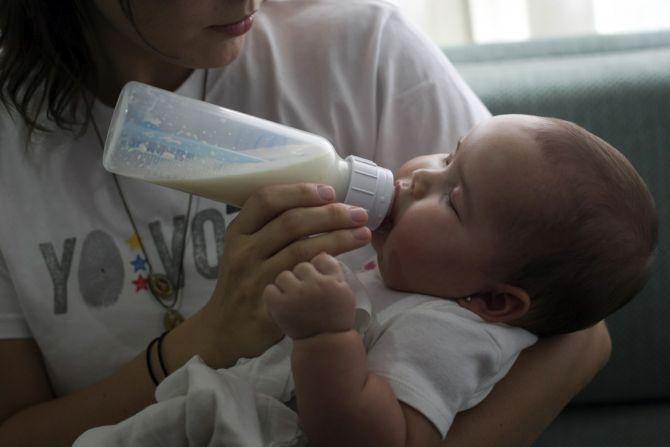 The crisis of the country's dairy sector seems over for now, with the Maharashtra government deciding to give Rs 25 per litre to dairy farmers with effect from July 21 and the Centre announcing an extra 10 per cent export incentive for milk and milk products.
Milk farmers in Maharashtra were on a four-day strike over weak returns from production.
But fundamental problems and structural issues associated with the sector, particularly in a large state like Maharashtra, where the dairy industry is dominated by small players and cooperatives, will continue to persist.
"Big established players in the dairy sector can absorb the losses out of the manufacturing and sale of skimmed milk powder (SMP), while small milk companies don't have that much capacity, which is why they have to cut down on the purchase price or else shut down operations," said a top executive of a Nashik-based local milk company in Maharashtra.
He said it was not out of choice that small dairies and milk companies in Maharashtra - the nerve centre of the agitation - had lowered the price they paid farmers, but there wasn't any profit. His angst isn't misplaced.
On the one hand, farmers are blaming private dairies for lowering prices at which they purchase milk from them and want the government to announce a subsidy of Rs 5 litre to compensate them for the losses.
On the other hand, there are the small dairy owners who are simply unable to sustain their businesses owing to an overhang of skimmed milk powder supplies in the market as a direct consequence of a slump in global markets.
According to trade estimates, of the milk procured daily in Maharashtra, about 60 per cent is by the private sector and the remaining by cooperatives, who number around 80.
For small dairies, the basic business comes from skimmed milk powder and ghee, which they make for big cooperatives, and don't have a stable liquid milk business to fall back on in bad times.
So when prices of skimmed milk powder in the domestic market slumped to around Rs 140 a kg, these players were badly hit, suffering a loss of Rs 60 for every kg of skimmed milk powder produced.
Similarly, for ghee, the cost of production is around Rs 400 a kg, while the sale price has slumped to about Rs 300 a kg.
Being predominantly into the products business, small dairies and cooperatives have lowered procurement prices.
So when farmers in Maharashtra are getting a price of Rs 16-18 a litre for cow milk, their counterparts in Gujarat are getting around Rs 29-30, while in Karnataka it is somewhere around Rs 24-25 (this also includes a subsidy of Rs 5 a litre).
Gujarat and Karnataka have well-established cooperative dairies and big private companies, which get a sizeable chunk of their business from liquid milk and other byproducts, and aren't just dependent on skimmed milk powder and ghee.
India usually exports around 100,000 tonnes of skimmed milk powder annually, but the drop in international milk prices has forced it to cut exports.
Therefore, despite being a non-peak season in many parts, the country is saddled with almost 160,000 tonnes of skimmed milk powder stocks, of which 150,000 is with cooperatives while the rest is in the hands of the private sector.
"If we manage to export around 50,000 tonnes of skimmed milk powder because of the recent government incentives, procurement prices will immediately improve," said R S Sodhi, managing director, Amul.
Global skimmed milk powder prices are quoting at around Rs 120 a kg in 2018-19, which is less than half the price at which it was selling in 2014-15.
Such a sharp fall have made exports unviable at a time when New Zealand has lowered its skimmed milk powder prices.
That apart, farmer leaders and others said private dairies in Maharashtra had set high processing and distribution margins, a reason why they were not able to recover cost.
Photograph: Carlos Garcia Rawlins/Reuters