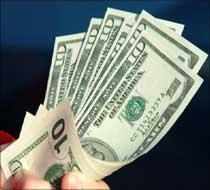 Terming buyback of Dell, the world's third largest PC maker, as a a bit of rebirth for it and exciting, founder and CEO Michael Dell believes the proposed move is in the long-term interest of the company.

"It is a bit like a rebirth of the company and so in that sense, it's very exciting," he said in Bengaluru on his proposal to buyback the company, Dell that he founded as a student.

Shareholders are slated to vote on July 18 on the $24.4 billion buy-back offer of Michael Dell and private equity firm Siliver Lake to go private. But reports suggest that there are, however, stiff opposition, with counter offer.

Speaking at an interaction hosted in Bengaluru by IT industry body the National Association of Software and Services Companies, with hundreds of fledgling Indian entrepreneurs in attendance late on Monday evening, Dell insisted that going private is in the long-term interest of the Texas-based
firm.
Raising the pitch for going private, he said the plan is to accelerate the company's transformation, making investments in research and development, services and software, growing ability to cover new customers, adding sales people and investing in client businesses.
But he acknowledged that making such significant investments in the company's business are probably not attractive in short term, adding that it's probably unattractive for many public shareholders.
"Twenty five years ago, we were going public; now we are going private. So, that's a bit different," Dell said.
"It does allow us to change the frame to be much more long time horizon which I think is much needed and very attractive".