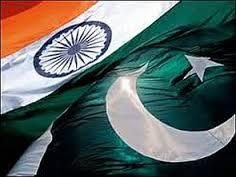 Pitching for Most Favoured Nation status for India, Pakistani business community on Friday said every effort, including a liberalised visa regime should be initiated to boost bilateral trade.

Federation of Pakistan Chambers of Commerce and Industry President Zubair Ahmed Malik also said that the negative list should also be pruned to boost bilateral trade with India.

"MFN status must be given to India.

"This is what I am urging to our government. We want to see the trade flourish between the two countries and it can flourish if there will be a free movement of people and for that visa regime should be eased by both the governments," Malik said in New Delhi at a Federation of Indian Chambers of Commerce and Industry function.

Malik is in India with a business delegation to participate in the India International Trade Fair.

"We forget our neighbours and think of increasing trade with Brazil and China...start thinking out of the box. Lets ease out the restrictions," he said.

Pakistan had already missed the December 31, 2012, deadline for phasing out its negative list regime for trade and giving MFN status to India.

India has granted this status to the neighbouring country way back in 1996.

Naeem Anwar, Minister --
Trade, High Commission of Pakistan, said that deadline for issuing the status to India was missed as concerns were raised by certain sectors like pharmaceutical.
However, he added Pakistan has completed the consultation process with those sectors and hoped that soon negotiations will start again on the matter.
He said elimination of negative list would help in enhancing economic ties as huge trade potential exists between both the countries.
Anwar also said there is a potential to open other points as well besides Wagah-Attari for trade purpose.
"Other points should also be opened for trade.
"New points will help in boosting trade," he said adding "we should not do trade from third countries".
He too reiterated for liberalised visa regime for smoother movement of businesses.
"It is important for both the countries to have high frequency of visits of businessmen," he said.
Speaking at the occasion, Joint Secretary in the Commerce Ministry Arvind Mehta said both sides have drawn a roadmap to move ahead and the dialogue process should not be stopped.
"There should be an uninterrupted and irreversible dialogue process.
"That is the only way out. Non-discriminatory access should be given (to Indian products). . .there has been progress.
"But we still need to translate our intent into policy actions," Mehta said.