Audit firms such as KPMG believe zero complaints may be an indicator of the lack of requisite mechanism to allow for such reporting
Illustration: Dominic Xavier/Rediff.com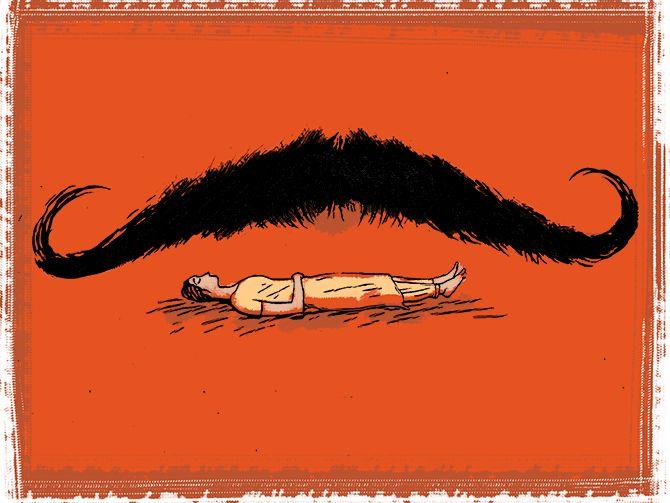 In contrast to the outpour seen on social media after India's #MeToo movement took off, over a third of the country's top 100 companies have not had a single woman employee complain of sexual harassment in the last three years.
Of these, six companies - which employed more than 500 women employees as of March 2018 - did not see a single sexual harassment case reported in all the three financial years.
These companies - including Coal India, Reliance Industries, Aurobindo Pharma, Bajaj Finance, Divi's Laboratories and NTPC - together employed a total of 24,960 women as of March 2018.
E-mail queries sent to the companies remained unanswered.
Audit firms such as KPMG believe zero complaints may be an indicator of the lack of requisite mechanism to allow for such reporting.
"As most of the companies have mentioned nil complaints recorded, it raises doubts over the mechanisms established to capture such complaints," the audit firm said in its July 2017 analysis of business responsibility reporting of top 100 BSE and NSE-listed companies.
Nayreen Daruwalla, programme director, Prevention of Violence against Women and Children for SNEHA Foundation, often receives calls from companies seeking an external member to be appointed on their internal complaints committees (ICC).
"Many people call and say they want to create a committee, but they tell us 'do not worry there are no complaints'," Daruwalla said, adding that setting up the committee is seen as a formality.
What Daruwalla experiences may not be rare, as one-third of India's top companies did not see any complaints.
Business Standard sourced sexual harassment complaints figures from the business responsibility report (BRR) section of the annual reports of S&P BSE 100 companies.
In FY18, 93 companies disclosed data on the number of complaints reported, of which 36 companies, where women employee count was also shared, reported zero complaints.
The number was similar in FY16, where 36 of the 83 companies that disclosed relevant data said there were zero complaints.
For FY17, 50 of the 97 companies that shared data reported no complaints.
Daurwalla agrees zero complaints translate to the fact that a mechanism is lacking.
"The process takes time; companies do not want to get into this mess, which in turn discourages women to report cases.
"Even if there is a committee, there is no guarantee that it will work," she added.
It may be a long walk before a strong mechanism is put in place as companies even struggle to follow a standardised format of reporting sexual harassment cases under the BRR format.
The country's largest engineering conglomerate Larsen & Toubro, for instance, reported zero complaints in FY18 under Principle 3 of the BRR format and two under Principle 5 of the same report.
In response to a query, L&T said the company has been reporting data pertaining to permanent employees under Principle 5 and for contract employees under Principle 3.
Expert opinion differs on how such differences are to be handled.
"The difference in national voluntary guidelines (NVG) between Principle 3 and 5 is that Principle 3 looks internal to the organisation, and Principle 5 looks external (though not explicit)," said Santosh Jayaraman, partner, KPMG.
Others like Daruwalla say there is no such division to be followed.
However, L&T's report does not mention the difference or explain it in any way.
BRR of certain other companies, like Nestle India, is plagued with discrepancies related to pending and reported cases.
The company chose to report only the number of pending cases as part of its BRR for 2016 and 2017 - which was zero.
The company didn't mention fresh cases in the same section though it is required to.
It had five fresh reported cases in 2017 and two in 2016, but it chose to disclose it in a different section of the two annual reports.
"As per (BRR) format, they have to report both. Complaints registered in a year and the number of complaints pending," Jayaraman said.
In another instance, Cadila Healthcare chose to report zero complaints for its own BRR, while it recorded one sexual harassment case in the director's report for its wholly owned subsidiary Zydus Healthcare in the last financial year.
"We did have a case that was reported last year to our internal complaints committee, which has been formed as per the Vishakha Committee guidelines.
"As this was a case pertaining to Zydus Healthcare, it was included in the director's report of the company.
"The ICC conducted an inquiry and the necessary action was taken which led to the termination of the employee," Cadila said in its response.
Jayaraman added: "There is no clarity on this. The disclosure under Principle 3 does not clearly bring out a requirement to include subsidiaries, whereas Principle number 1 question 1 clearly asks whether it includes the whole group, joint ventures."
One more reason contributing to the low number of complaints reported is the abysmal representation of women in India's workforce.
"In case of zero complaints, one needs to check how rigorously are the rules followed, what is the male-female ratio," said Shriram Subramanian, managing director of InGovern, a proxy advisory company.
According to a Business Standard analysis, the median value for female workforce participation was not even in double digits for 2017-18.
It came in at 9.11 per cent for 67 of these companies which had comparable data over three years.
However, for companies such as Coal India, that is not the case.
The country's largest coal miner employed over 20,000 women as of March 2018, but has not reported a single sexual harassment complaint in the last three financial years.