MCX Stock Exchange (MCX-SX) today said that it is in "full state of readiness" and will launch Operations after it attains a 'critical mass' of members.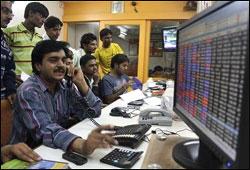 "We are in complete state of readiness and shall go live any time after November 18, as soon as we reach the critical mass of 350 members," said Joseph Massey, managing director and CEO of MCX-SX.
The exchange said inspection by the regulator Sebi is complete and it will launch the technology infrastructure on November 18, the day of 'Labh Pancham', celebrated fifth day after Diwali. It will start connectivity testing with its members from November 19.
MCX-SX, which started its membership drive in early-September, has received over 700 applications for new membership. As an introductory offer, MCX-SX had kept its membership fee at Rs 25 lakh (Rs 2.5 million) for cash and derivatives segment.
Currently, NSE has about 1,500 broker members, while BSE has around 1,400. MCX-SX hasn't specified how many members it has registered so far.