Default in payment of royalties to McDonald's India for nearly two years was the key reason behind the fast-food chain's decision to terminate franchise agreement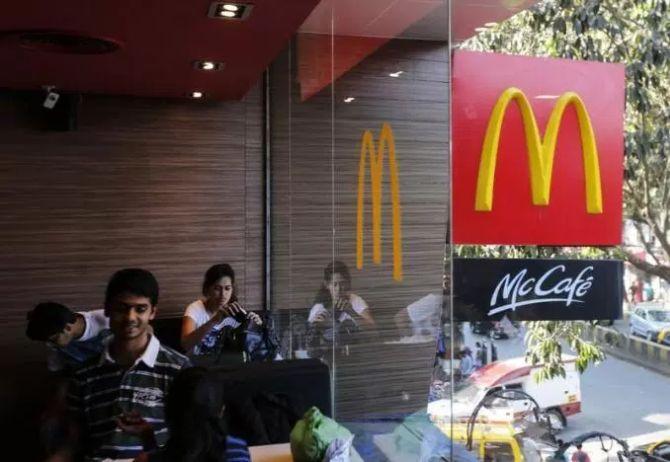 Soon McDonald's, the country's largest burger chain, might shut down all its 169 outlets in North and East India.
While the decision has not been finalised, it seems inevitable with McDonald's India terminating the franchise agreement for the fast-food outlets run by Connaught Plaza Restaurant Ltd (CPRL), alleging breach of contract and payment default.
McDonald's India, which had been fighting court battles with its franchise partner for the past four years, on Monday served notice to the CPRL board - ending a 22-year run that began with the American chain opening its first outlet in India in 1996.
Tension between CPRL's key partners, Vikram Bakshi and McDonald's India, was already simmering for the past few months with the closure of stores across Delhi.
A McDonald's Corporation spokesperson told Business Standard that "default in payment of royalties to McDonald's India for nearly two years" was the key reason behind the decision.
The closure of nearly 80 per cent of McDonald's outlets in Delhi in June also played a part.
"CPRL had been notified about the breaches on its part to fulfil essential obligations in the franchise pact and was provided an opportunity to remedy those in the contract. But they failed to do so," said Ron Christianson, global head of corporate relations, Foundational Markets at McDonald's Corporation.
"We continue to remain committed in these markets and want to rebuild the brand. As a part of the process, it is also important to appoint franchise partner. We have just initiated the process.
"Finding the right franchise licensing partner will be critical for our future business," he added.
Bakshi, responding via a text message, said, "The timing of this notice is hugely suspect because it comes on the morning of the first board meeting, scheduled by the administrator.
" The administrator - a former judge of the Supreme Court of India - was appointed by the National Company Law Tribunal (NCLT).
Bakshi said the termination was an open challenge to the NCLT judgment, which had directed the CPRL board to meet to discuss various issues.
CPRL, formed in 1995, through a 50:50 joint venture between McDonald's India and Bakshi, along with Bakshi Holdings, currently employs 6,500 people directly.
After Monday's development, their future remain uncertain as termination of the franchise agreement effectively means end of the road for CPRL.
Christianson said that McDonald's would enforce legal and contractual rights and its priority would be to mitigate the impact on affected parties, including CPRL's employees.
"We understand that the action brings uncertainty for many and we will work to get some clarity as quickly as possible," he said.
While, Bakshi (with Bakshi Holdings) and McDonald's India hold equal number of equity shares in CPRL, over the years McDonald's has pumped in Rs 193 crore against non-convertible preference shares.
In the past, the two parties remained unsuccessful to reach an agreement, when each offered the other buy out options.
However, according to sources, to clear the mess and initiate its business with a fresh approach and a new partner, McDonald's is considering writing off its investments in CPRL.
Photograph: Shailesh Andrade/Reuters