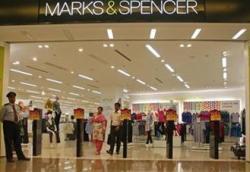 Just when single-brand retail was sending out a positive signal to foreign investors after Swedish chain IKEA got the nod to set up stores in India, the government stand on UK retailer Marks and Spencer over its 'sub-brands' has re-opened the earlier anxieties.

The department of economic affairs in the finance ministry has sent a reference to the department of industrial policy and promotion, saying M&S sells several sub-brands under the garb of operating single brand retail.

Experts say the UK chain offers a line or range of products that should not be confused with brands or sub-brands.

M&S sports its flagship brand on every item it sells in its stores, irrespective of the `sub-brand' or the `line of product' it is clubbed under, a company official said.

This could help it continue in the Indian market as a single-brand retail player, despite the government heat it faces over the fact that it sells many 'sub-brands' in its stores.

M&S operates 29 stores in India, in a joint venture with Reliance Retail.

"If Marks and Spencer finds mention on product labels along with the 'sub-brand', there's no violation of the single brand retail rules,"feels an official at DIPP.

A company spokesperson said: "Under our single brand licence in India, we only sell M&S products, including our sub-brands, which are only available to buy at M&S."

Saying "the sub-brands help customers easily shop the wide choice of fashions, such as M&S Woman wardrobe staples or the Autograph range", the spokesperson added: "As we have not received a letter from DIPP, it
would be inappropriate for us to comment any further."
DIPP secretary Saurabh Chandra said, "We will respond to the matter," adding: "It's for DEA to take a view."
DIPP maintains there's no legal term as sub-brand and if a company actually sells more than one brand, it must apply as a multi-brand player.
The department is in the process of ascertaining facts in this case. DEA, however, is of the view that the UK chain has violated the single brand retail foreign direct investment norms by selling several brands under one roof.
As long as the brand or the sub-brand is not registered separately, there's no question of any violation of the single brand retail policy, said a source in the government.
Mohit Bahl, partner (transaction services), KPMG, said a company was free to sell a range or line of products clubbed under a single brand.
That is, the company could sell a line of products with labels such as Limited Collection, Per Una, North Coast, Autograph or Portfolio but these are all under the M&S brand.
These so-called sub-brands don't advertise separately but only as part of M&S, he said.
Agreed Saloni Nangia, president, Technopak Advisors: "This is about creating a controversy where there is none.
"What it sells in its stores are all manufactured by M&S." Such government action could create roadblocks for serious foreign investors, she added.
UNDER THE SCANNER

M&S is leading clothing retailer in the UK
Operates 29 stores in India
M&S holds 51%, Reliance Retail 49% in JV
Sells multiple lines of products under M&S brand in 48 countries
DIPP says there's nothing called sub-brand