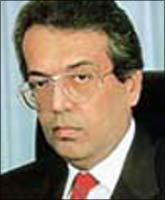 Ranibai Rajaram Chhabria, mother of late Manohar Rajaram Chhabria, has challenged the merger of Shaw Wallace with the UB Group saying she was entitled to a fifth of her deceased son's estate.
Ranibai has contended that the Calcutta High Court's approval to the amalgamation of Shaw Wallace with Vijay Mallya-run United Spirits Ltd (USL) would dilute her valuable right to inherit one-fifth share of the estate.
She claimed that Manohar Chhabria had died intestate in April 2002 and as per Hindu law she was entitled to a share of his property.
However, the wife and three daughters of the deceased had taken control of the group citing a will left behind by him and have since sold off certain businesses, including the liquor arm.
Accusing her son's family of denuding the valuable assets of the company, Ranibai said that she had learnt from various newspaper reports in 2004 that her daughter-in-law Vidya Chhabria tried to dispose of the controlling shareholding of Chhabria family in Shaw Wallace.
Seeking to restrain United Spirits from taking any steps to delete the name of Shaw Wallace from the Registrar of Companies, Ranibai said that the High Court was wrong in refusing to look into the allegation of siphoning of assets before effecting the sale of shares, thus adversely affecting the valuation of Shaw Wallace.
Besides, she said the high court should have taken into consideration a Dubai court decision that held that she as the mother of the deceased was entitled to her share in the estate left behind by her son.
The high court should have directed an independent investigation into the affairs of Shaw Wallace before sanctioning the amalgamation scheme when an allegation was made that the scheme was a merely a cloak to 'conceal and camouflage the illegal acts and misdeeds of its directors,' the petition stated.
Stating that she had even objected to the appointments of Vidya as chairperson and her daughter Komal as the director, the petitioner said that the Will, excluding her from the list of beneficiaries, was not even shown to her.
A bench headed by Justice S H Kapadia last week deferred the hearing on the matter by three weeks.