Officials of 17 banks which gave loan to Kingfisher Airlines and UB Group are also under the agency's scanner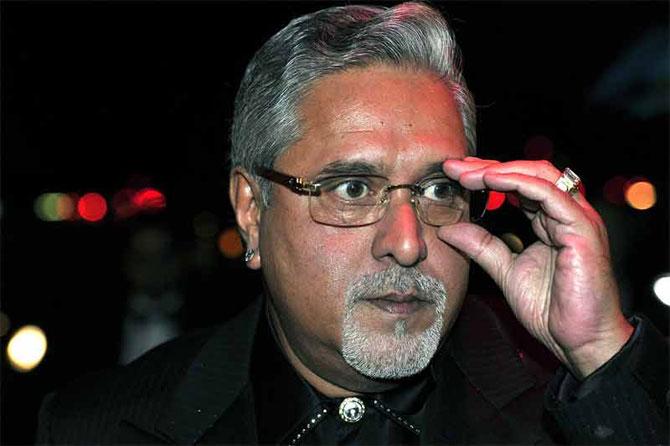 Expanding its probe into the Rs 7000 crore (Rs 70 billion) loan default by liquor baron Vijay Mallya, the Central Bureau of Investigation is looking into about 600,000 banking transactions, over 60 per cent of which were made to foreign countries.
The CBI is following substantive leads of money trail to four nations in the case, official sources said on Thursday, refusing to divulge the name of the countries as it might affect the probe.
Officials of 17 banks which gave loan to Kingfisher Airlines (now defunct) and UB Group, promoted by Mallya, are also under the agency's scanner for their alleged involvement in the case, they said.
Interestingly, none of the banks have so far reported "fraud" to the CBI in this case despite being approached by the agency.
The CBI had in 2012 and 2014 approached IDBI Bank, which has allegedly sanctioned Rs 900 crore (Rs 9 billlion) loan in violation of norms, to report the default. Similarly, Union Bank of India was also approached early this year by the CBI to report the alleged fraud. But both these banks, and 15 others, have not come forward with a formal complaint so far, the sources said.
CBI had recently questioned former chief financial officers -- A Raghunathan and Ravi Nedungadi -- of the erstwhile Kingfisher Airlines and UB Group respectively.
While Raghunathan is a named accused in the CBI's case registered in October last year, Nedungadi had resigned recently from the post of CFO of the UB Group.
CBI had registered a case against the then UB Group chairman Mallya, Kingfisher Airlines, Raghunathan, and unknown officials of IDBI Bank alleging that the Rs 900 crore loan sanctioned to the airline was in violation of norms.
The agency had alleged that Kingfisher Airlines had diverted a substantial chunk of the loans secured from public sector banks to tax havens for purposes not specified in loan applications.
The 17 banks whose loans have come under the scrutiny of CBI also include UCO Bank, Punjab National Bank, State Bank of India, Vijaya Bank, Bank of Baroda, Corporation Bank, Bank of India, United Bank of India, State Bank of Mysore and Indian Overseas Bank.
The total default in repayment of loans by Kingfisher Airlines, which stopped its operations in October 2012, is over Rs 7,000 crore.
A consortium of banks led by SBI wants to liquidate Mallya's assets to recover the loans.
Photograph: Reuters