Kingfisher Airlines on Tuesday started remitting two months' salaries to its employees who have not been paid for the last 10 months.
"We have released two months salaries to our staff," a Kingfisher Airlines spokesperson told PTI in Mumbai, without elaborating on the period for which the salary was paid.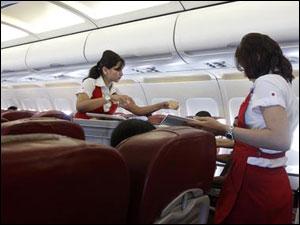 The development comes on a day when it failed to get an interim stay from the Bombay high court against its lenders who have started monetising the collaterals pledged with them.
Kingfisher, grounded since October 1 and whose flying licence expired last December, has not paid to most of its staff since last June.
The move comes a day before the commencement of the Indian Premier League (IPL) in which airline promoter Vijay Mallya owns the Royal Challengers Bangalore team.
Last month, airline engineers had announced that they would disrupt the matches and had also urged the players to quit the Mallya team. They also asked the cricket board not to allow Mallya's team to participate in the event.
"Last time, when Formula 1 race was being organised, afraid of our protests, the management had paid our one month salary and assured us to pay the remaining dues in instalments. But they never kept that promise. This time, we will protest outside the venue wherever Bangalore team play their matches," said S C Mishra, a member of the airline's engineers association.
As part of their protest, a section of the employees of the grounded carrier staged protest yesterday outside the residence of Royal Challengers captain Virat Kohli in the national capital, demanding he should quit the team.