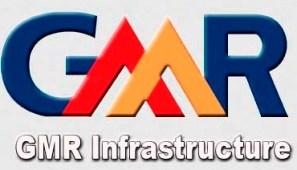 Ever since Indian infrastructure developer GMR took over the operations of the Male airport, there has been a significant shortage in dollars, which put a strain on the country's economy, Maldivian officials said.

The US dollar is a legal tender in the Maldives.

Although the country has Maldivian Rufiyaa as the official currency, a significant amount of day-to-day transactions are in dollar terms.

Almost every commercial establishment accepts the greenback.

While the official rate is around 15.64 Rufiyaa per dollar, grey market rates have shot up to over 17 Rufiyaas per dollar, a gain of over 12 per cent over the past couple of years, said officials.

Experts blame it on the lack of a developed financial sector framework to regulate foreign exchange transactions.

"We don't have advance financial sector laws to control the movement of currency.

"There is nothing in our law that prevents GMR from remitting its earnings in Indian banks.

"When MACL (Maldives Airports Company Limited) was operating our airport, the dollars remained within the system.

"But for the past two years, there has been a shortage.

That is dangerous because we need dollars for everything," says Moosa Latheef, editor of Haveeru Daily.

According to the Maldives Monetary Authority, there is no exchange control legislation in the Maldives.

"Both residents and non-residents may freely import and export capital through the foreign exchange market.

"Residents do not require permission to maintain foreign currency accounts either at home or abroad and there is no distinction made between foreign national or non-residents accounts held with the banks operating in Maldives," it says.

The country has some restrictions on foreign direct investments,
though.
"Investments require prior approval of the government and are currently charged an annual royalty, the amount of which is negotiated between the government and the investor.
"There are no restrictions on transferring of profits," said MMA.
The Maldives has an open economy with a narrow export base but high dependence on imports for most of its economic activities. As a result, foreign merchandise trade normally records a large deficit.
Official records showed that imports have averaged around 61 per cent of GDP in the past five years, while domestic exports, consisting primarily of fish and fish products have ranged between 11 and 15 per cent of GDP.
Services and transfers have shown a net surplus that has averaged around 34 per cent of GDP in recent years, with service receipts being dominated by tourism and related activities.
"Nevertheless, there is a significant outflow of transfers from the economy owing to the large expatriate work force in the country.
"Official medium- and long-term debt flows and inflows of capital for direct investments dominate the capital account of the balance of payments," the Maldives monetary authority said in a recent overview of the economy.
The financial sector in the Maldives is very narrow and is dominated by the banking industry.
There are seven banks currently operating in the Maldives, including one locally-owned commercial bank, branches of four foreign banks, one locally incorporated subsidiary of a foreign bank, and an Islamic bank.
Non-banking financial companies in the country consist of a finance leasing company, a specialised housing finance institution, insurance companies, money services businesses and securities market intermediaries.
All banks and NBFCs, except the securities market intermediaries are licensed, regulated and supervised by the MMA.