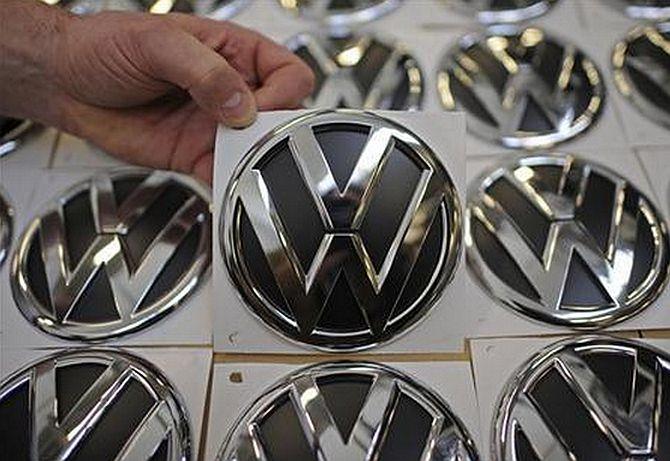 Motherson Sumi's chairman Vivek Chaand Sehgal told analysts that the market's concerns are overdone as far as the impact on the company is concerned following the recall of Volkswagen vehicles in the US.
Last week, US regulators had asked Volkswagen to recall half a million vehicles that disguised pollution, triggering concerns there would be an impact on Motherson Sumi Systems, which supplies components to several brands of the Volkswagen group.
Sehgal said: "From our point of view, it is business as usual. Audi is our largest customer. Volkswagen is not the largest carmaker in the US. What is important is that there is not a single company that has not had serious recalls. You are making too much out of this episode."
Even though 44 per cent of Motherson Sumi's revenues come from the Volkswagen group, the recall is not a risk to the company, he explained.
Audi accounts for 21 per cent, Volkswagen 12 per cent and Spanish brand Seat accounts for eight per cent of Motherson's revenues.
Sehgal said Volkswagen was paying a penalty and replacing parts free of cost, which would have negligible impact on the component suppliers.
He went on to say Motherson's exposure to the US was limited, with Europe being a much larger market for the component maker. As a result, Volkswagen suspending sales of diesel vehicles in the US would be limited on the component maker.
Making too much out of Volkswagen episode: Motherson Sumi's Sehgal
Analysts believe the impact of the recall would be to the tune of three per cent of Motherson's revenues. JM Financial says in its note: "The models impacted by this incident account for less than three per cent of Motherson Sumi's consolidated top line (assuming 60 per cent of its US exposure comes from Volkswagen group and half of that comes from other Volkswagen brands)."
He added that Volkswagen was not the largest carmaker in the US and that North America accounted for merely 1-1.5 per cent of its total sales.
The Motherson Sumi stock was down almost 15 per cent since Friday, but analysts claim the impact on the company will be limited as the firm has a higher exposure to Audi than Volkswagen and its US exposure is modest.
Sehgal also said in case of recalls, the original equipment maker (OEM) and the vendors were protected by way of insurance. He said: "In most cases, OEMs and vendors are covered by insurance under product liabilities."
Even if the demand for diesel engines decline after this development, Sehgal said it would not impact Motherson Sumi. Refuting rumours on plant shut-downs, Sehgal said: "No orders have been cancelled. The option of buying diesel, CNG (compressed natural gas) or petrol engines is the decision of the customer. There is no harm if the OEM chooses to stop buying diesel engine and buys petrol."
While speaking to Business Standard, Motherson Sumi's chief financial officer G N Gauba said: "We are not present in North America. We do not have any major facilities in the US. We do mirrors in the US and wiring for CV (commercial vehicle) business. Importantly, the recall is not a safety aspect; so, a change in customer mind-set is unlikely."
Despite the reassurance given by the management, Motherson Sumi's shares fell eight per cent on Tuesday. Analysts believe while the near-term impact on the company might not be much, the Volkswagen event would be closely monitored for long-term impact on the component maker.
Motherson Sumi has, on its part, laid out a vision plan under which no geography or company would account for more than 15 per cent of its revenues.